Curled Mid-Neck Length Bob
Few haircuts can match the attraction of a bob that has been curled with miles of loops and waves that surround the head. Elizabeth Banks brings this beautiful hairstyle to our attention with the side section that brings the weighty top over into waves greeting the curls on the other side.


The idea of this type of hairstyle is to obtain volume along the sides and a bit of messiness. Have you ever seen older pictures of Shirley Temple? This is similar to the curls we are striving for today. The image we aspire to get across today is softness, youthfulness, bouncy cuteness and always sexiness.

This type of cut and curl will definitely give you these things. The best and lasting way is to use conventional rollers in a vertical position around your head. Roll your top under toward the side. Use your wide toothed comb to bring through your hair only once and you are ready to go!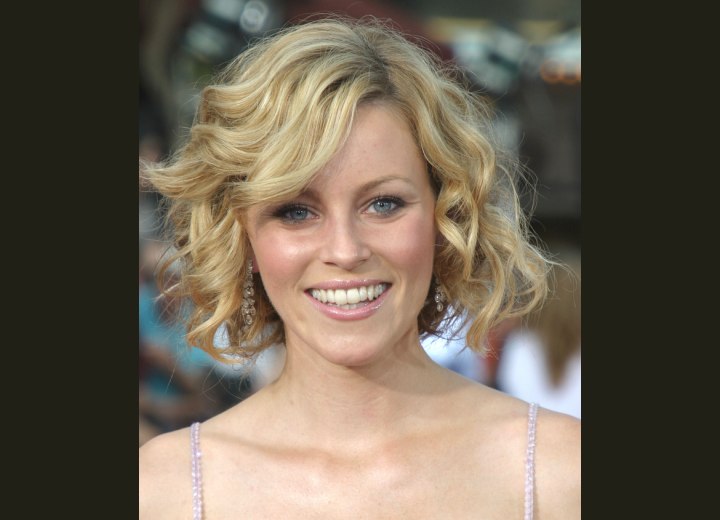 Related Post:
More Elizabeth Banks hairstyles