Drew Barrymore

We love Drew Barrymore and her caramel colored locks were sleek and stunning at her "Find It In Everything" Book Signing at Barnes & Noble at The Grove in Los Angeles (January 15th, 2014).

Drew has been wearing ombre colored strands for some time now and it is a nice change to see her update her look with something new. We love this dark blonde shade on her. The cut is on the longer side and has chiseled layers at the bottom to break it up and give it a soft result. Drew parts her strands right down the middle and iron them out smooth.

Her shirt with the preppy buttoned up collar and the necklaces under the shirt collar look cute, but it is a shame that most of the time it is interfering with her hair. An updo might have been a better idea. And if you are courageous ... a pixie is a perfect match for this outfit!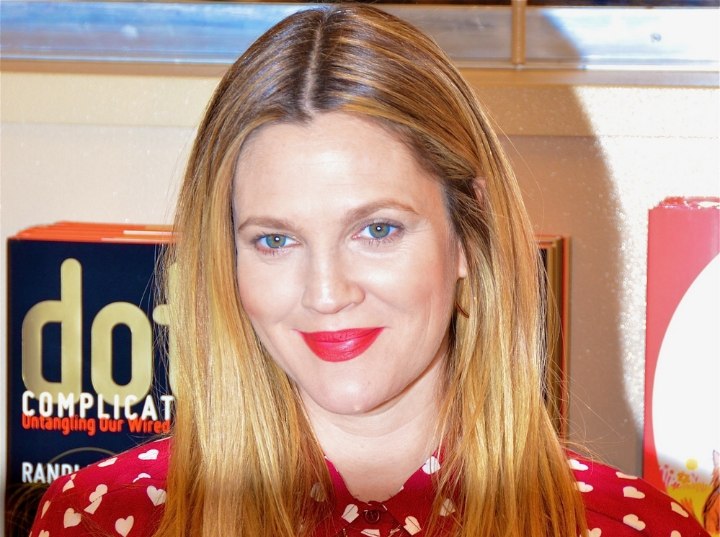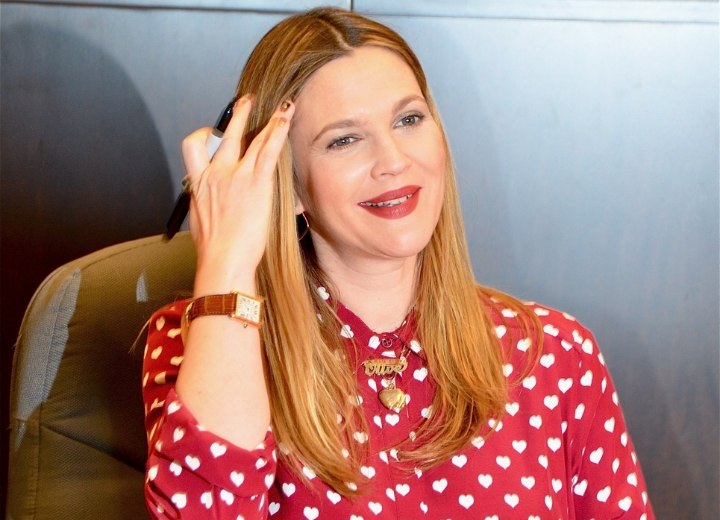 Related Post:
More Drew Barrymore hairstyles