Fifties Hairstyle
Dianna Agron smiled for the photographers at the "Glee" Season 2 Hollywood Premiere and DVD Release Party on September 07, 2010.



Dianna keeps her hair lightened about 3 shades up from her original medium brown shade that deposits some gold reddish tones. There are selective threads of light blonde through the color that gives her a pleasing reddish blonde appearance.

Her hair is brought away from her face in an almost 50s appearance and secured in the back, allowing the rest of her hair to cover her neckline. Her lovely hairstyle promotes a gentle look and all of her good points on her face, with the medium sized forehead and high round cheek bones.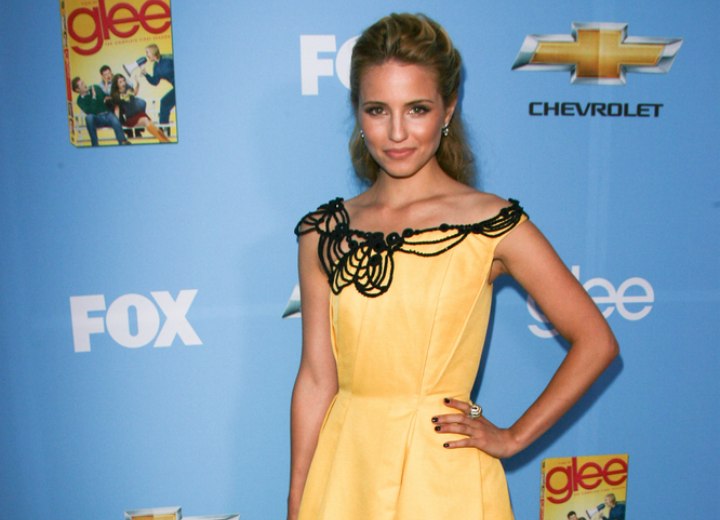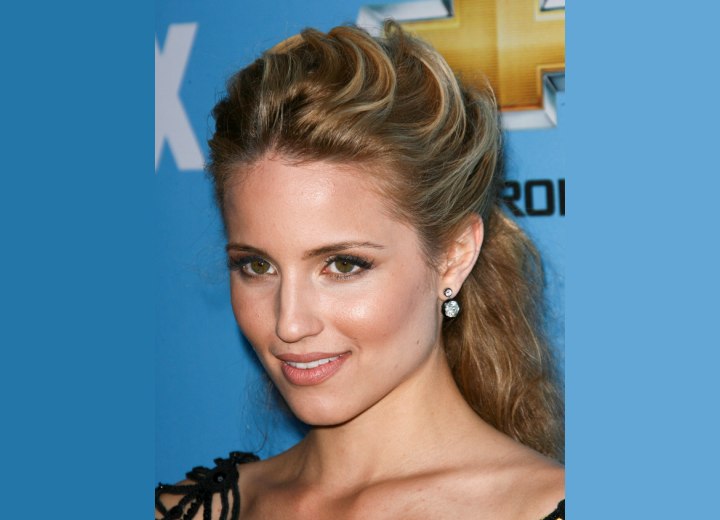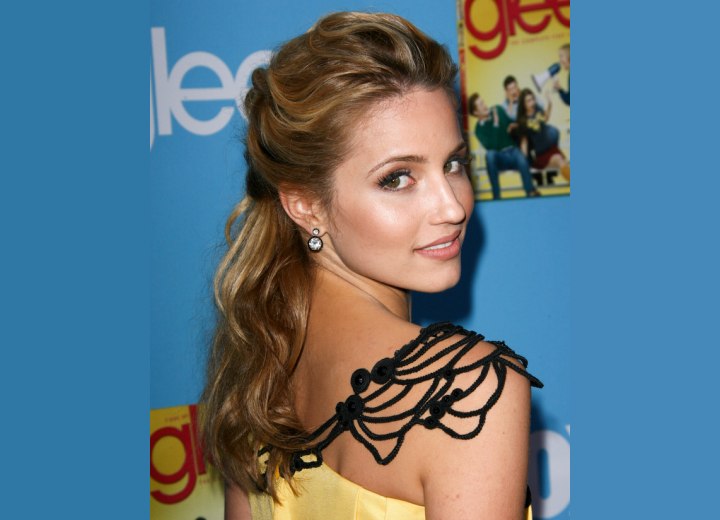 Her eyebrows are darkened while following her natural outline and she is wearing a warm eye shadow, eyeliner, lashes and mascara. There is plenty of bronzing on her forehead and cheeks. Her lips have a natural muted medium pink/rose tone and her final topping is her small delicate earrings that add to the charm of her smile that seems to woo us all.

Related Post: More Dianna Agron hairstyles