Easy Short Bob Hairstyle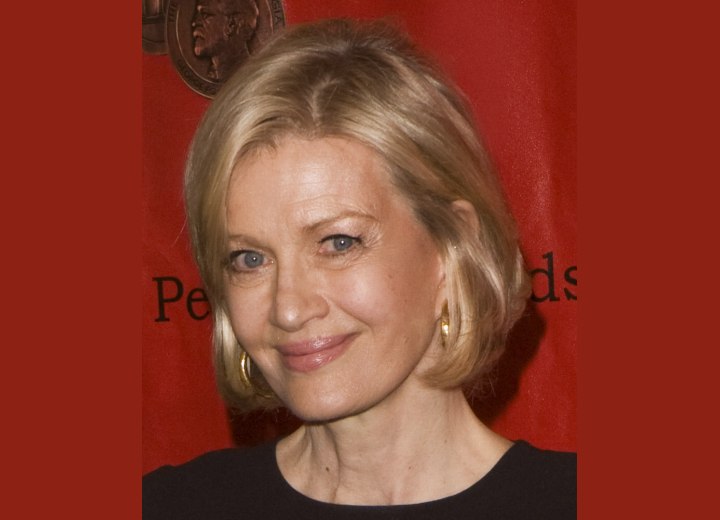 Click to enlarge

ABC news anchor Diane Sawyer attended special events on May 17 and June 10, 2010. Diane has been admired by many for her brave loyalty, bold compassion and physical beauty over the years.

A true natural blonde, Diane has only had to lift up her hair about one level to achieve everyone's dream of being a "natural light blonde." Diane keeps her hair in a short bob that rests just below her ears with light strands of darker blonde that lines up around her hairstyle. Her hairstyle would be easy for you to care for and is good for any age, dress or occasion.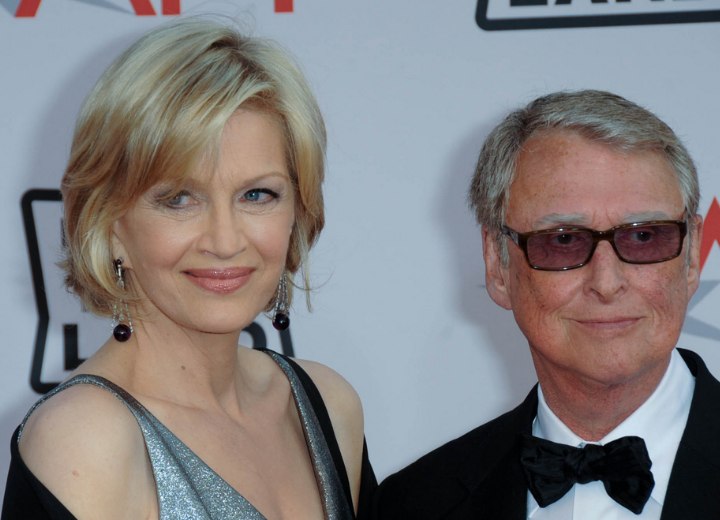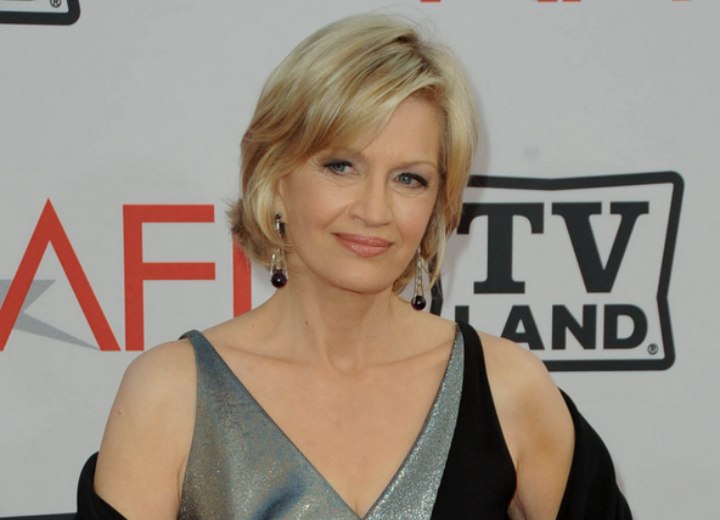 Diane uses a warm hue to her facial tone and has defined eyebrows, eyeliner, mascara, bronze and a medium pink lip color. I can see our celebrity with just a little bit more thickened brows and a darker rose lip color. On the main photo she is wearing the safety of a black dress. I would dress our girl in a dark sea green/blue color.

Related Post: More Diane Sawyer hairstyles