Diane Lane's Long Hair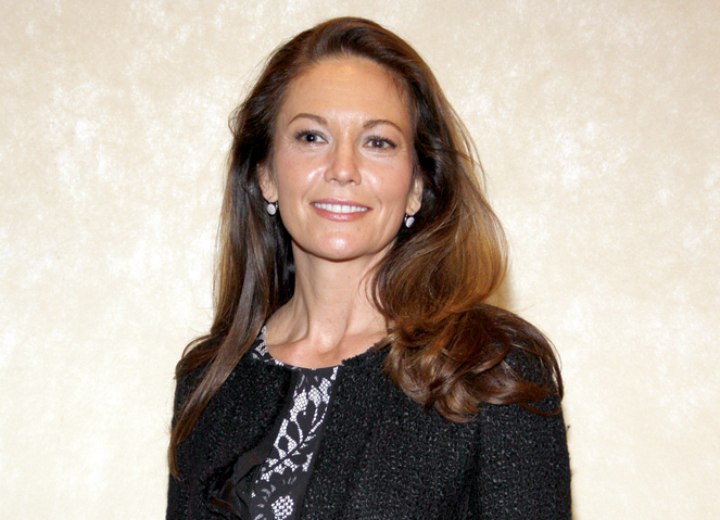 (Scroll down for more photos ↓)

Diane Lane is one of Hollywood's favorite actresses. She always plays fun, likable characters that a lot of women her age can relate to. Here, she is photographed attending the Feminist Majority Foundation's 25th and Ms. Magazine's 40th Anniversary.



Her hair and makeup are kept quite simple and natural. In fact it almost looks like she only has on a bit of mascara. Diane has a ton of hair as you can see from these photos and it is styled into a very low-key hairstyle.

The cut is a basic long layered shape with the length falling a few inches past the shoulder line. A deep side part helps create interest and volume on top due to the lack of bangs or face framing layers.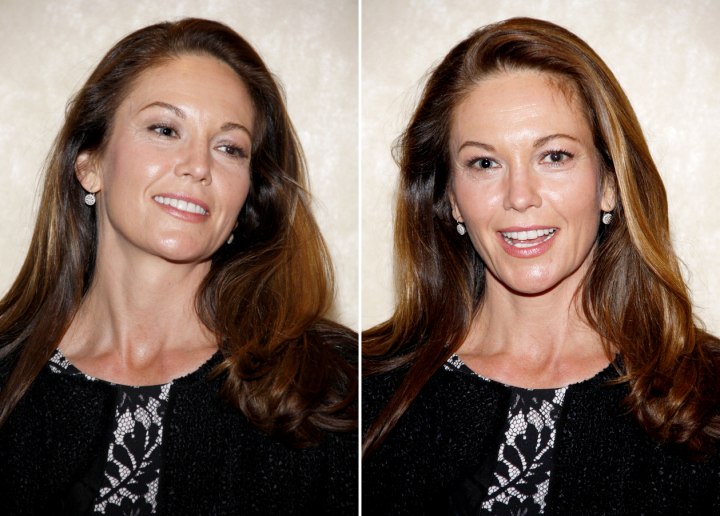 Diane's strands are blown out to perfection. The finished texture is very smooth and sleek. Minimal hairspray was used and instead a smoothing serum or lotion was probably used.

It appears that she likes the ability to touch and move her hair around throughout the night so too much stiff or sticky product would inhibit this. This soft blown out hairstyle really lends itself well to being moved around.

The hair color is a pretty, milk-chocolate shade that complements her medium skin tone well. There are natural lighter highlights that pop out here and there depending on where the light is hitting. Diane Lane is 47 years old here and she looks absolutely radiant.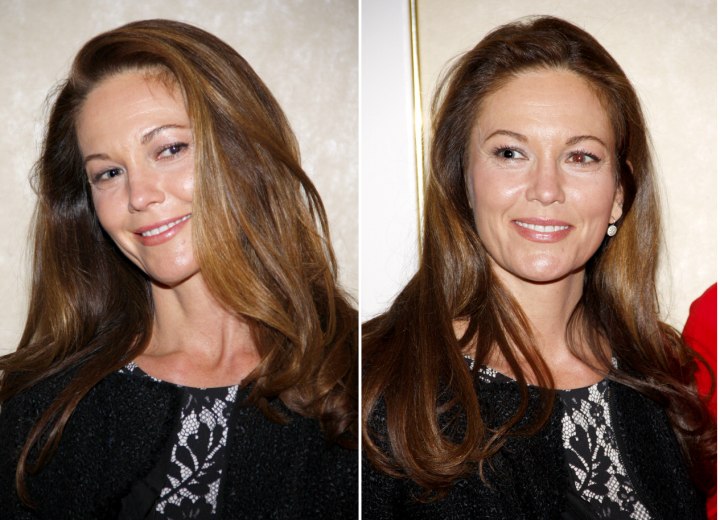 Photos by PR Photos

See also: More celebrity hairstyles