Simple Carefree Hairstyle
Wearing a traditional plaid blazer and the collar of her blouse turned up, Deidre Hall looks far younger than her true years. She keeps her hair a variety of warm blondes and brown tones styled in long layers (January 29th, 2007).

This is a simple carefree hairstyle that begins with a clean, conditioned head of hair. Apply your favorite styling lotion or crème and begin with your blow dryer and large brush moving from the head and back out into the ends in a straight line.


Sometimes it is easiest to place your head upside down while blowing and fluffing up with your hand to get most of the dampness out first. After this is done, some prefer to use a flat iron beginning from the bottom up; others prefer a large curling iron while still others do not prefer any iron at all.

Everything depends upon the texture of your hair and how you can work with it. Adding a smoothing crème and gloss to flatten the cuticle will achieve the mega results you are looking for.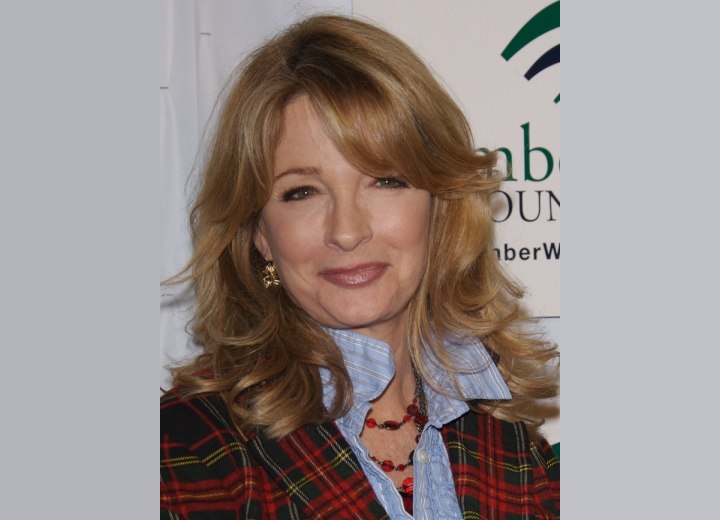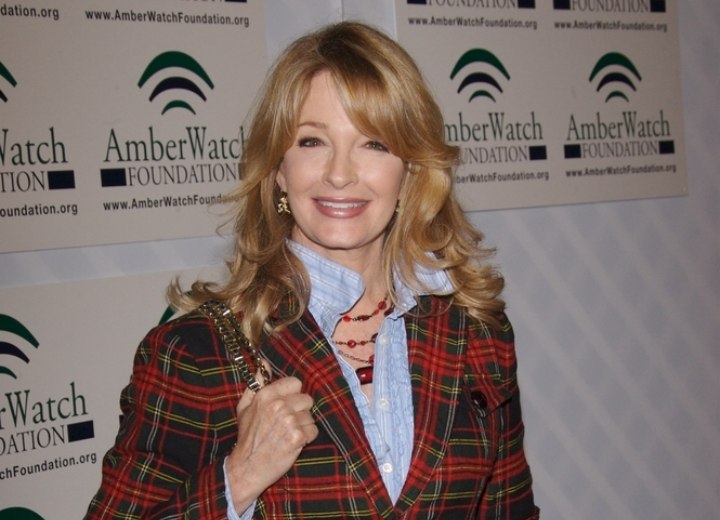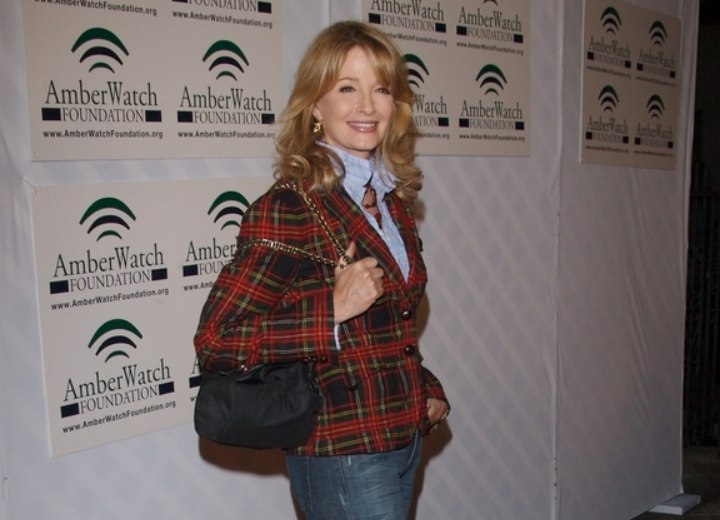 Related Post:
More Deidre Hall hairstyles