Long Hairstyle with Sausage Curls

This gypsy look gives an energizing signature on our Celebrity Deborah Gibson's life (February 25th, 2007). Her hair color is a flattering as well as believable display of warm tones, of darker and lighter blondes with threads of red and brown woven within. It all has to do with foiling.

Styled in various lengths this expression can be totally yours, but first examine your long hair to see if you have the right texture. Deborah's texture appears to be quite porous and obliging to almost any style with the right haircut.

After washing condition with a good moisturizer, as it is extremely important, especially if you have highly tinted hair like Deborah's. All chemical services rob the moisture from your hair and when you use the right conditioner, you are replacing it back inside of the cuticle. Apply a good leave in conditioner before you put anything else on your hair and after towel drying apply your hydrant styling gel to blow dry your hair.

Use a large round brush or a large vent brush, whatever appeals to you. Everyone has their preferences. Begin from the scalp while pulling the hair out slowly. Do not get the blow dryer too close to the hair. When done, use your medium round curling iron in spots.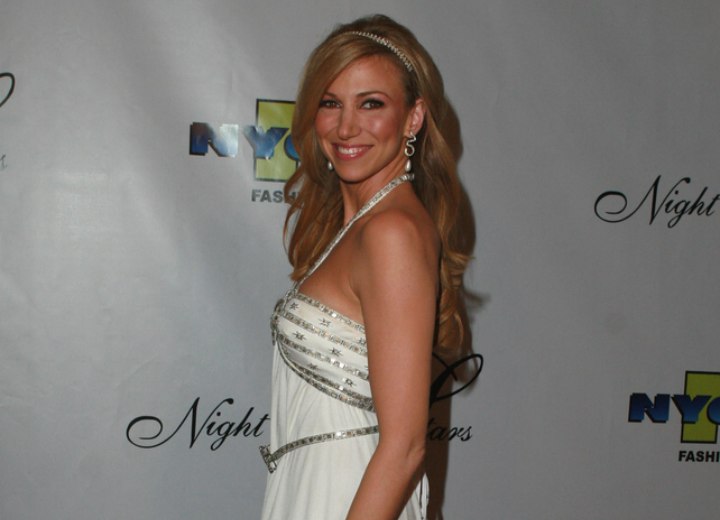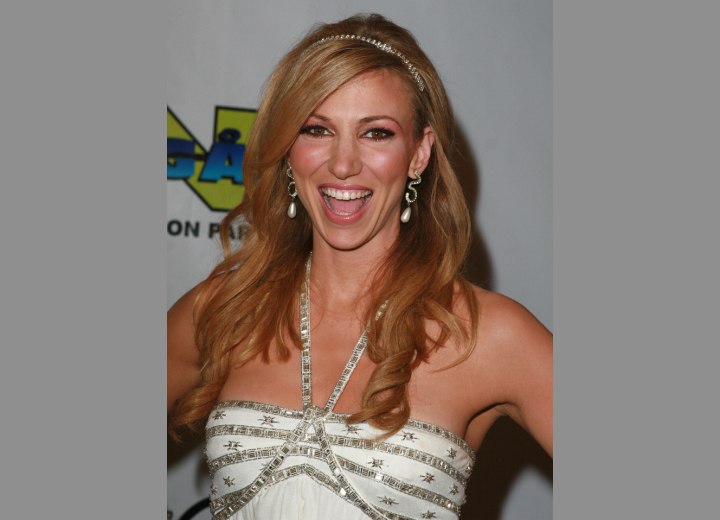 This hairstyle has sausage curls on the ends, but a smooth upper body and flat bangs running across her forehead. Brush all the hair back and fasten with a decorative headband and put on those long earrings, with a Gibson smile and you are ready for a night out.

Related Post: More Deborah Gibson hairstyles