Deana Carter's Hair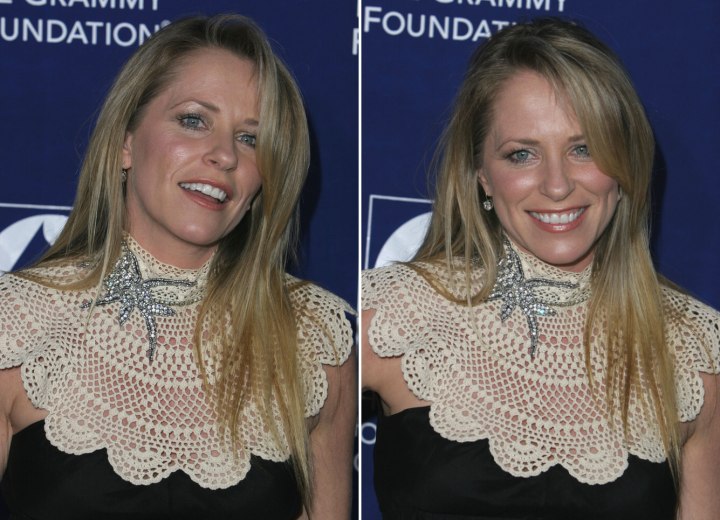 ↓ More Photos ↓

Deana Carter is wearing a most unusual crochet mobile collar dressing up her long blonde hair.



Her hair appears to be off center parted with a heavy measure of side bangs, and cut in all one length with slightly lower angles on the sides.

Usually Deanna Carter keeps her hair close to a platinum blonde, however we see a more natural looking sand color with slices of light hazelnut more apparent.

Conditioning is the main key to the health of her hair as she no doubt blow dries and uses the flat iron to get this lower volume style.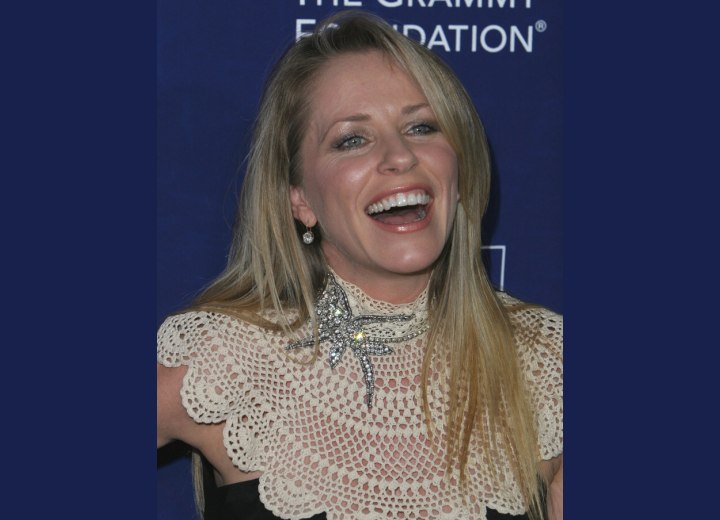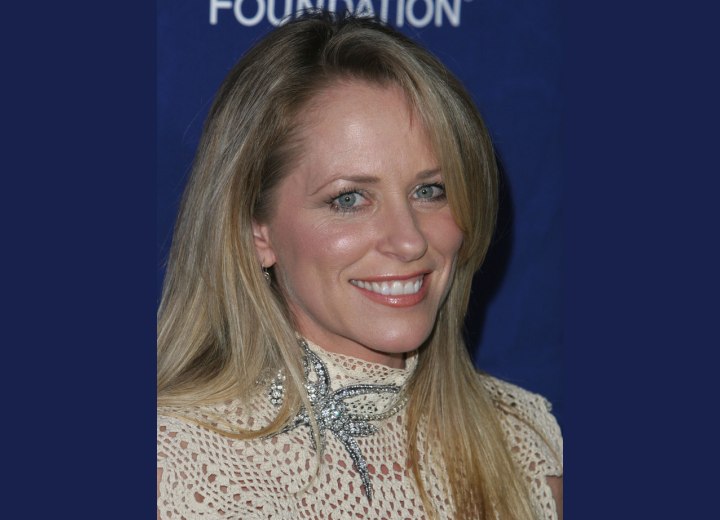 See also:
More Deana Carter hairstyles