Rejuvenating Bob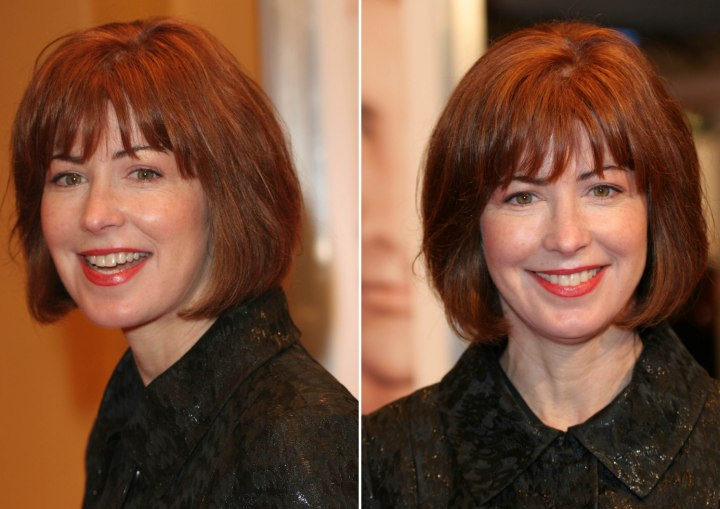 ↓ More Photos ↓

Behold the magic of a bob! American film, TV and stage actress, Dana Delany, is always gorgeous, but this rejuvenating hairstyle just strips off the years and gives her a 20 year bonus. It's in the bangs, in the hair color and in the length of this classic cut.



The bangs are lightly textured and tapered into the sides that are cut in a straight and blunt line all around at chin length.

The warm auburn color brings out the green of her eyes and is very flattering for her light complexion. Who needs botox when you can have a bob?!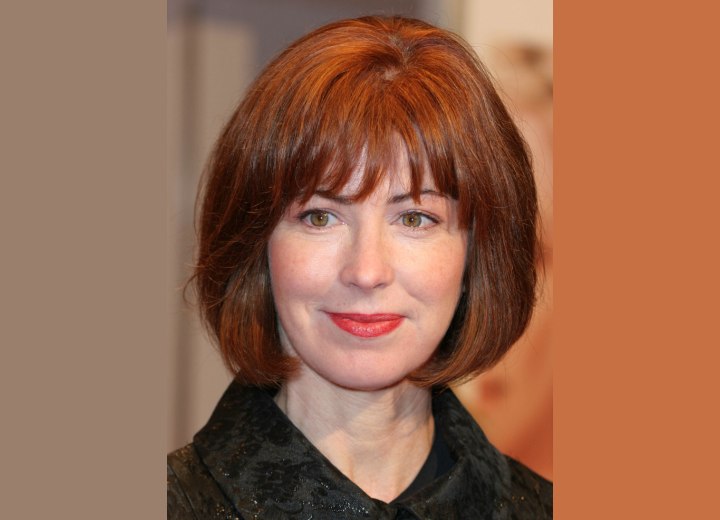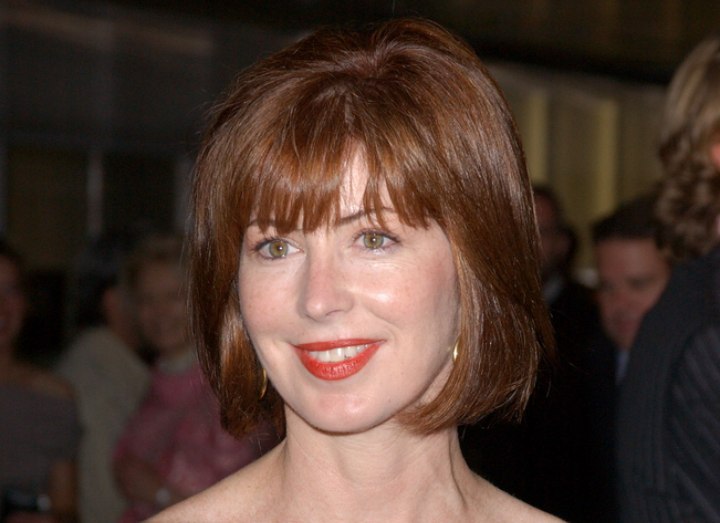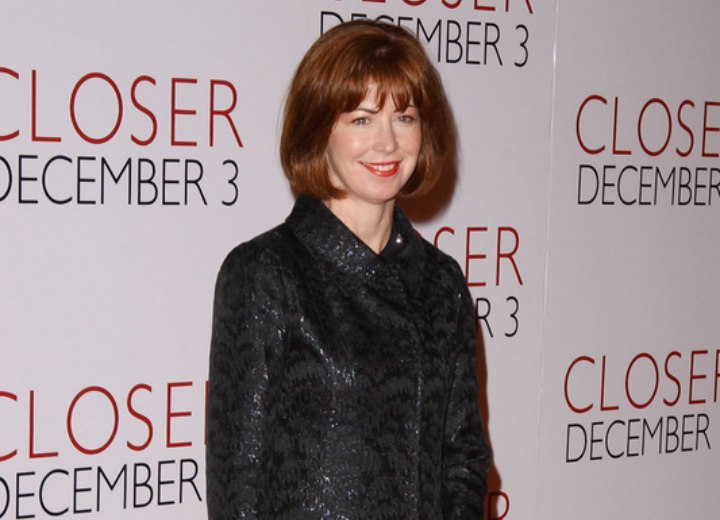 See also:
Short celebrity hairstyles
More Dana Delany hairstyles