Easy Maintenance Hairstyle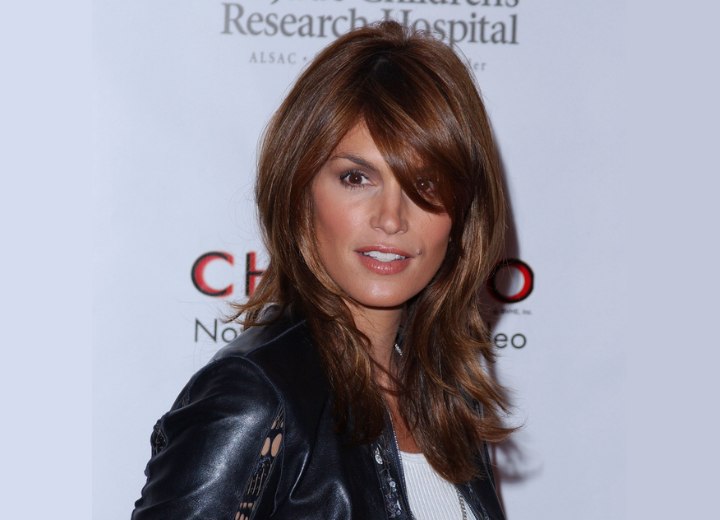 The former Supermodel turned super mom and furniture designer but still has the look. Sultry and sexy as ever Cindy Crawford sported a lacy black leather jacket and her signature hairstyle.



Her long layers are textured in the ends and styled for much volume, especially around the head and for the highest shine. The warm amber - sandalwood glow of the hair color reflects in Cindy's deep brown eyes and also harmonizes well with her warm complexion.

A style like this is fairly easy maintenance. Most important is that the hair is nourished well. Healthy hair falls beautifully and shines without much help. However, a little dab of shine serum and hairspray never hurt ...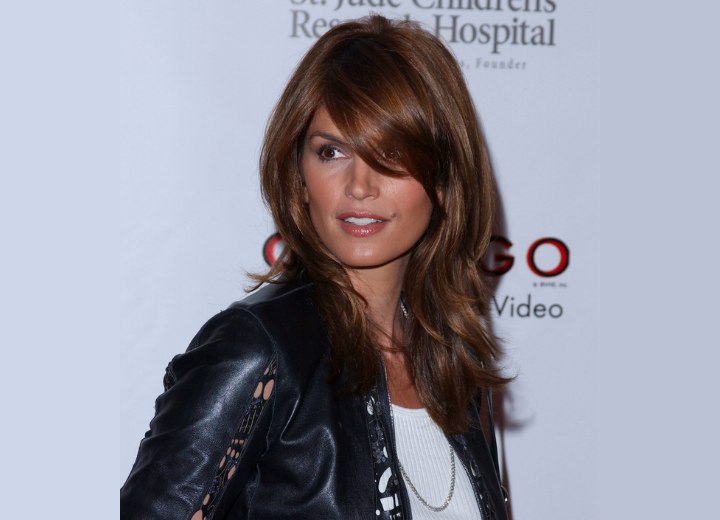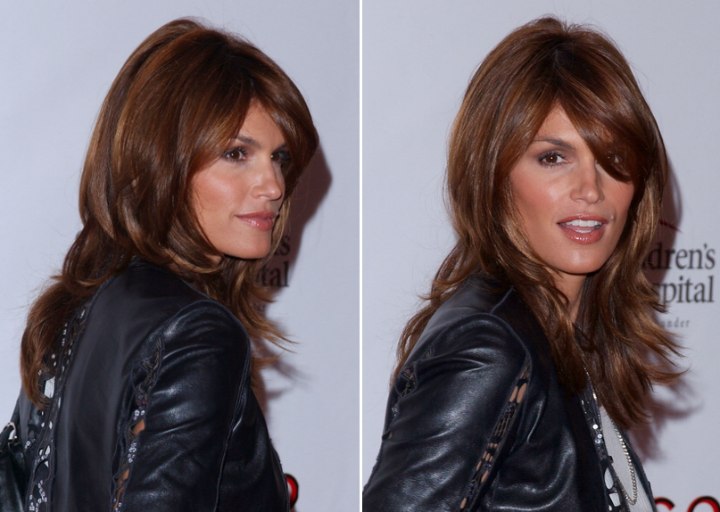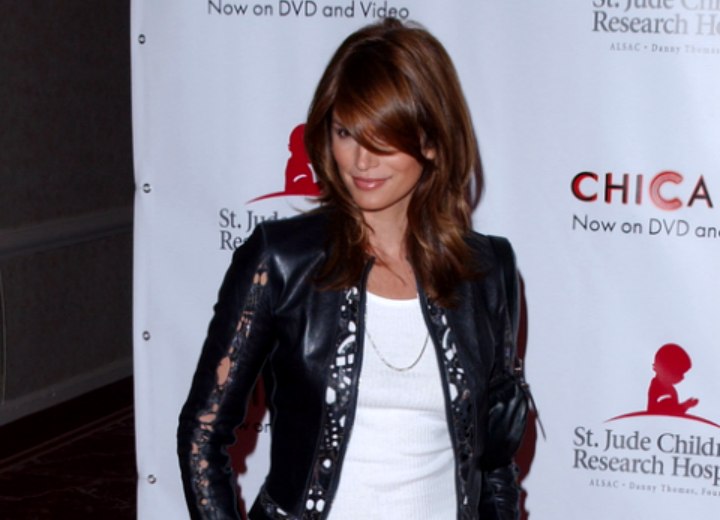 Photos by PR Photos

See also: More Cindy Crawford hairstyles