Bob Hairstyle for Teenage Girls
Chloë Moretz went to the Los Angeles premiere of "Let Me In" on September 27, 2010 and smiled wholeheartedly for the photographers as they snapped their cameras. Her hair color was designed in a series of blonde caramel and light brown hues.

Her hair had plenty of bulk and was cut in a bob that hugged around her neckline. One side was fashionably tucked behind her ear, while the other side rode over her cheek and covered her ear in a loose wave.


Chloë's face has the classic heart shape with the pointy chin and wide forehead. As she matures her features will eventually soften and she may end up with the oval shape.

Her eyebrows have a lovely untouched natural appearance and her eye shadows are light, with a light liner and mascara. There is a medium rose peach lip tone that completes her look.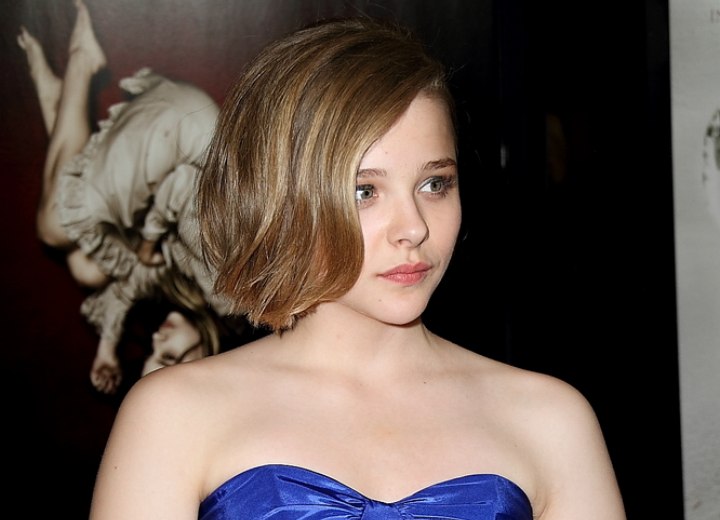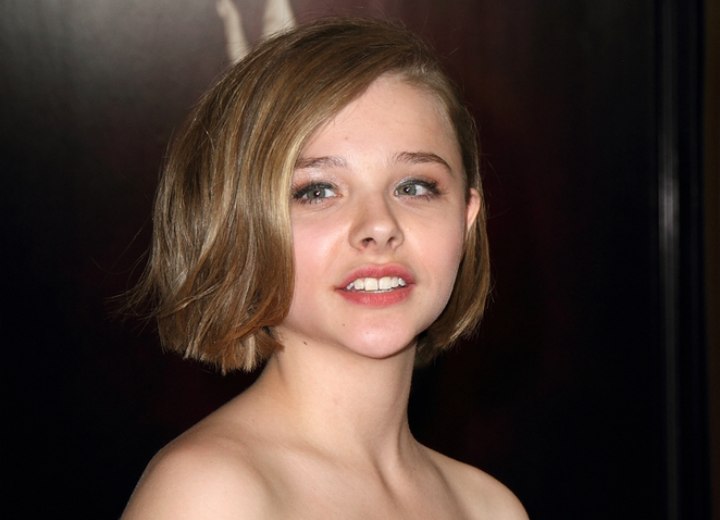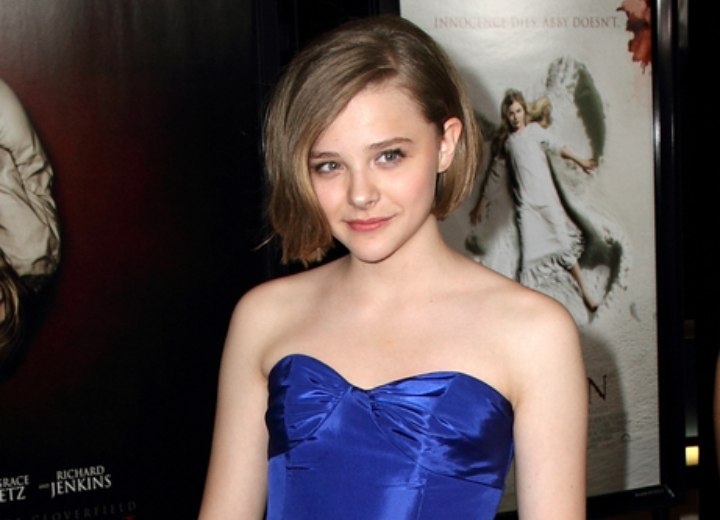 Related Post:
More Chloë Moretz hairstyles