Hairstyle with Volume in the Crown
Cheryl Cole wore her big hair at the "Girls Aloud launch their 2007 sponsorship deal with hair care brand Sunsilk" in London on April 12, 2007.


It looks like Cheryl got a head start wearing volume in her crown and this whole look is definitely shades of the 1980s with miles and miles of long layers and billows of hair everywhere. Just too sexy!

We can see right off that she is wearing a short angled part that is styled over the side of the face and takes over her temple. The fluffs of curls that are nestled around her shoulders extend a striking example of her layered haircut.

Her crown has probably been backcombed and then smoothed over the top to keep the volume, or there could also be a crown lifter that slips in like a comb under the hair. Another possibility is a hairpiece.

Believe it or not, this would be an easy maintenance because, there aren't too many curls to be concerned about and it isn't too straight. The use of large conventional rollers or jumbo hot rollers would assist this hairstyle. A light styling lotion would also promote this gypsy haircut.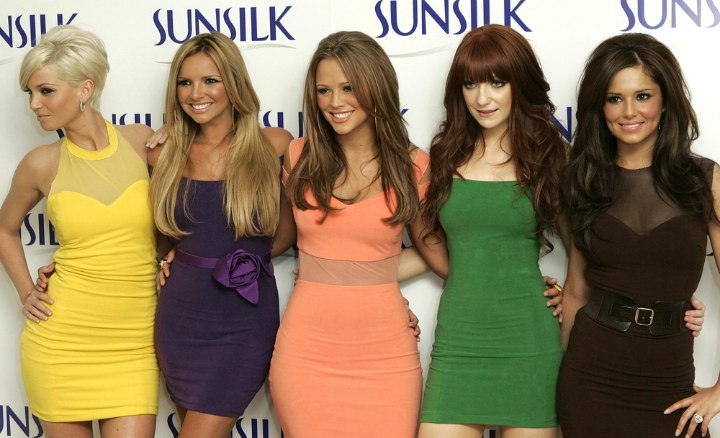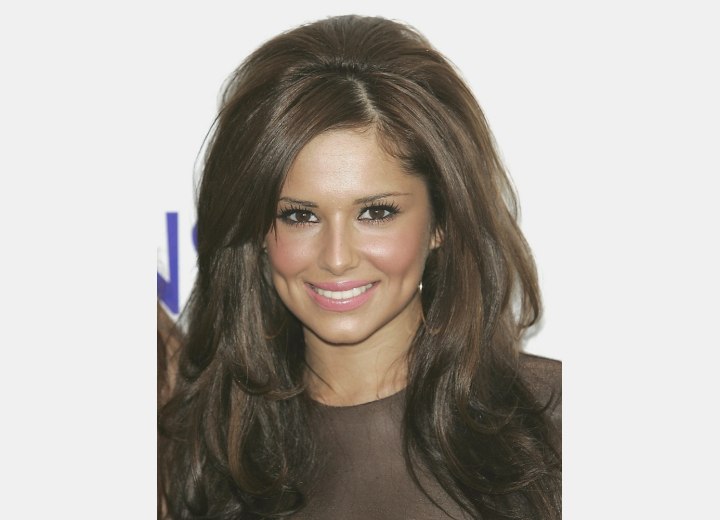 Cheryl's hair has a few lighter sections of caramel brown intermingled with her own natural hair color and the combination is pretty sensational with her hair's sheen. Everyone needs hair gloss unless you have naturally oily hair.

Cheryl's appearance is very natural and full of zest! There is a hint of pink in her olive toned skin and she is wearing an eye concealer, eyeliner, lashes and mascara. Light thin brows, light blush and a light pink lip color.

Related Post: More Cheryl Cole hairstyles