1930s Look Up-Style

Attractive Charlize Theron attended the AFI FEST 2009 "The Road Premiere" on November 4th, 2009. Her light blonde hair was deeply waved to the tune of looking a little bit like the 1930s and quite chic!

In fact, if all of her hair was cut the same length as the heavy top that hangs over to the side, she would most definitely look like a poster girl for the 1930s era. As it is, the rest of the hair is gathered in the back around the nape of the head and secured by a band allowing the different fans of hair to escape for the sake of abstract art.

If you have the time and patience to place waves in your hair, then this hairstyle might be for you. When you go to secure the hair in the back, do not comb or brush it, simple fold the hair with your hands placing it along the nape in a jumbled array, avoiding the appearance of smoothness. Spritz a little bit of gloss for shine and health.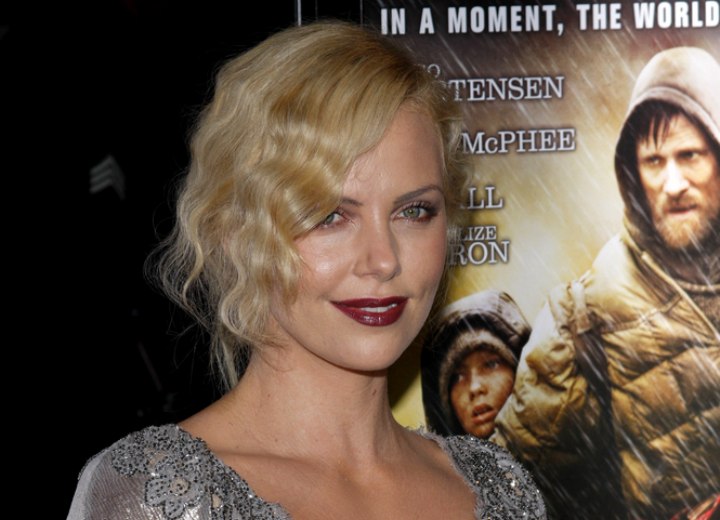 Related Posts:
More Charlize Theron Hairstyles
Hairstyles for a Vintage Look