Hair Curled Away from the Face
Charlize Theron was seen at the "2nd Annual ONEXONE Foundation Gala" in San Francisco on October 22nd, 2009. Her appealing beige blonde hair has an off centered part and is cut in long layers and styled to come down along the face and to be curled away from her face.


She is wearing a medium tint coloring foundation with thinly arched brows that are darkened with a pencil. There is a smoky grey shadow applied with a grey tinge. A luminescent bronze eyeliner circles around her beautiful green eyes with mascara on her lashes. A little blush is around her cheeks and upon her forehead and a light peach pastel color is on her lips.

Charlize is wearing green and white with a black top and we can always depend upon black looking great with beige blonde hair. For the perfect petite touch are her small gold loop earrings. It seems Charlize resembles a young Linda Purl.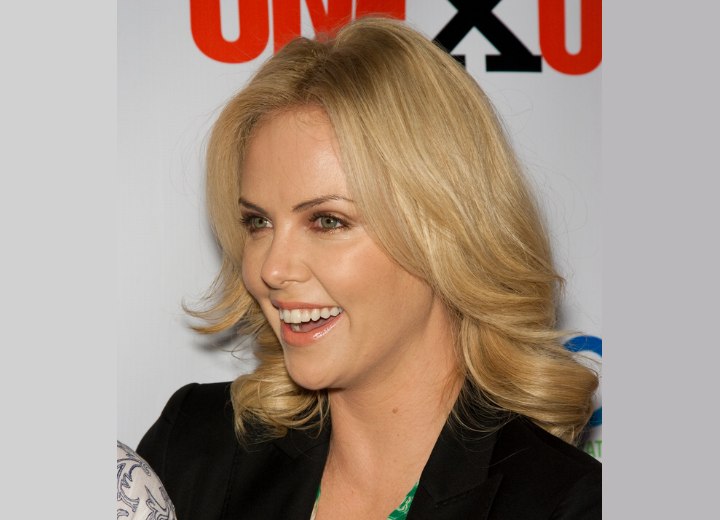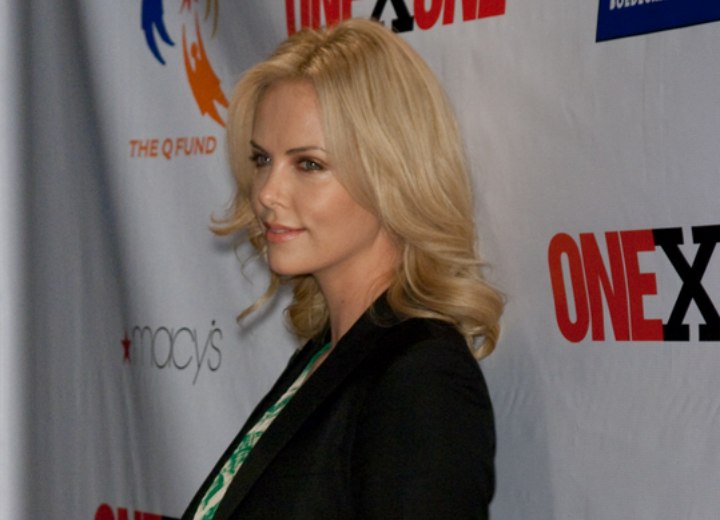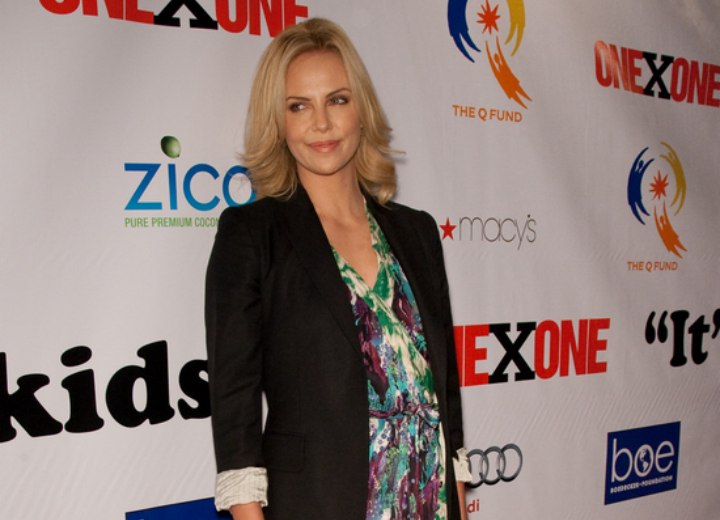 Related Post:
More Charlize Theron Hairstyles