Catherine Bell's above the Collar Bob




Television star Catherine Bell looked great at the L.A. Premiere of "Despicable Me 2".



Her signature brunette locks were cut into a blunt bob. Strands are cut at a slight angle so the length is longer in the front. The length is a little longer than a classic, chin-length bob but a very flattering length nonetheless.

Minimal layering throughout the haircut makes for a sleek finish. Bell parts her strands to the side and opts for a full side bang. The fringe is cut right at the eye for a flirty and mysterious effect.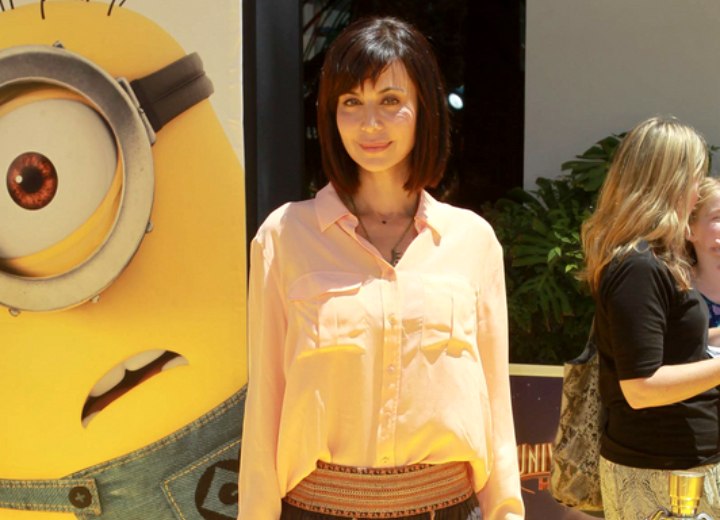 Her rich brown shade has a hint of crimson especially in the sunlight. Smooth, silky strands glow and really warm up the actress' skin tone. Run through a light serum to really make your hair strands shine! Blunt haircuts tend to look more full and boxy then layered haircuts do. Add some subtle layers to your cut for a more wispy finish.

The beautiful JAG star pulls off this bold bob effortlessly and we think the loose silky blouse and the just above the collar bob are a perfect match! A great inspiration and certainly a bob worth copying.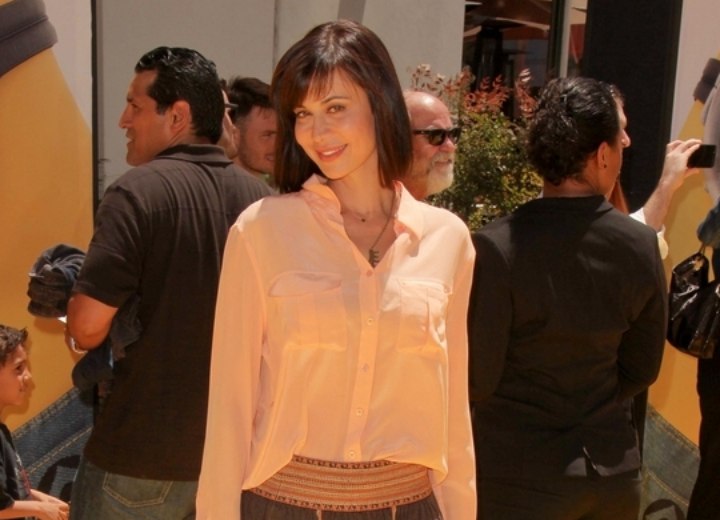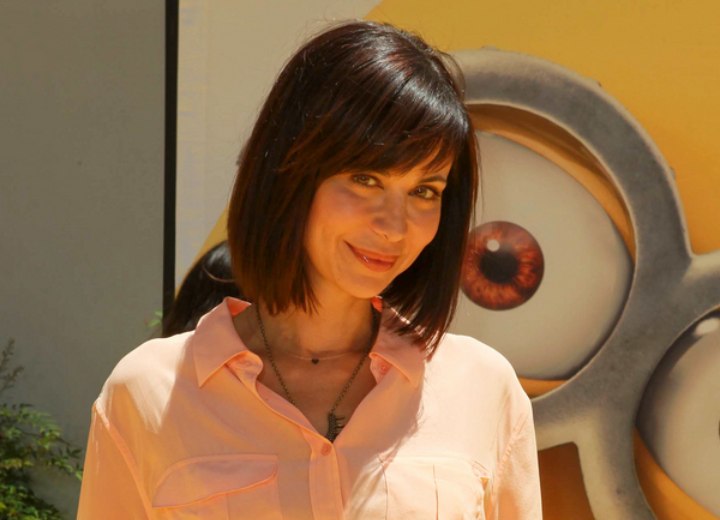 Photos by PR Photos

See also: More Catherine Bell hairstyles