Long Textured Hairstyle with Bangs
Wearing a stunning blue necklace that matches her eyes, we can easily see why our celebrity is smiling (February 6th, 2007). Carol Alt has dark brunette hair that has been centered, terraced and textured in lengths and hooks that bend along side her face. Her bangs have been sliced just below her eyebrows.


For this baby doll look, after washing and conditioning your hair, look to find products to bring more volume to your hair, apply a heavy gel and blow dry with a very large round brush or large flat brush.

Begin on the lower hair along the neckline moving upward as you go. While on the sides bring the brush towards the face while you are drying. Patience is key and soon you will see the reward of your labor. When done, apply a good smoothing cream and go over the strands with your hands.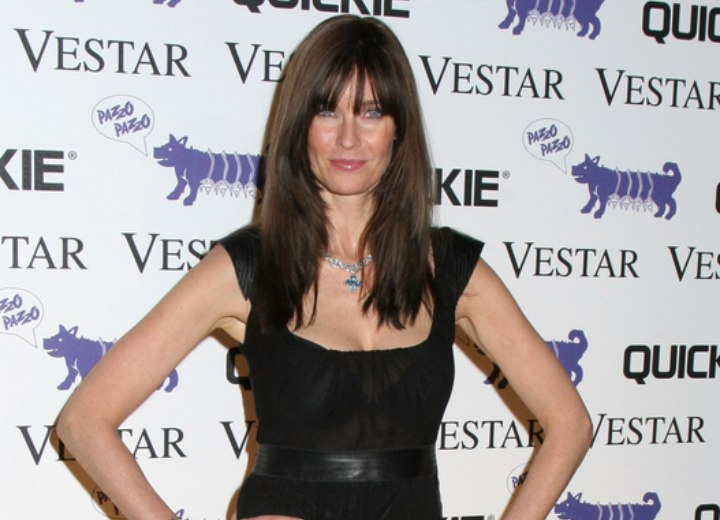 Related Post:
More Carol Alt hairstyles