Carey Mulligan
English-born actress Carey Mulligan is noted for her Award-winning role in "An Education" and is seen here at the 32nd Annual London Film Critics' Circle Awards (January 19th, 2012) sporting a simple short cropped hairstyle.


The natural brunette has obviously gone blonde and the hair is simply cut with layers along the lower quarter of the head. The hair is styled straight and smooth with an off-center part and clean lines that lend sophistication and maturity to her supremely youthful looks.

Her dress is a vibrant red with bold print and flowing tea-length hemline. The neckline features a black neck strap, cut-outs at the clavicle and cap sleeves elongated to form a pseudo-mantling at the shoulders.

The Chinese red pairs well with the periwinkle blue pumps and the shoes give a splash of color that allows her to define her silhouette against the red carpet.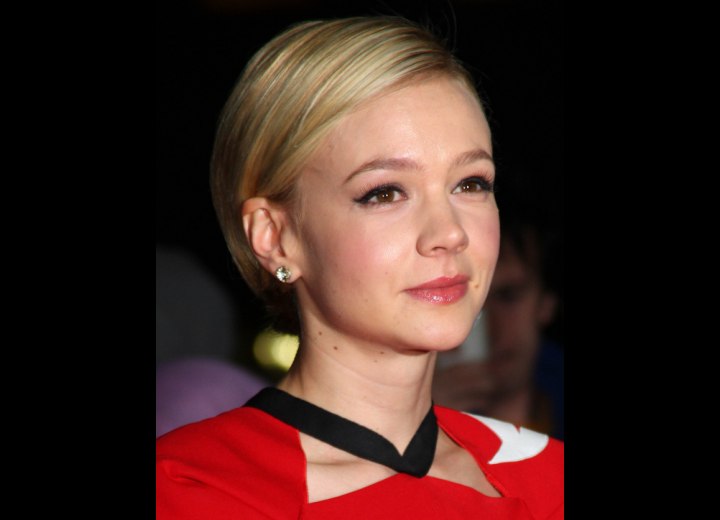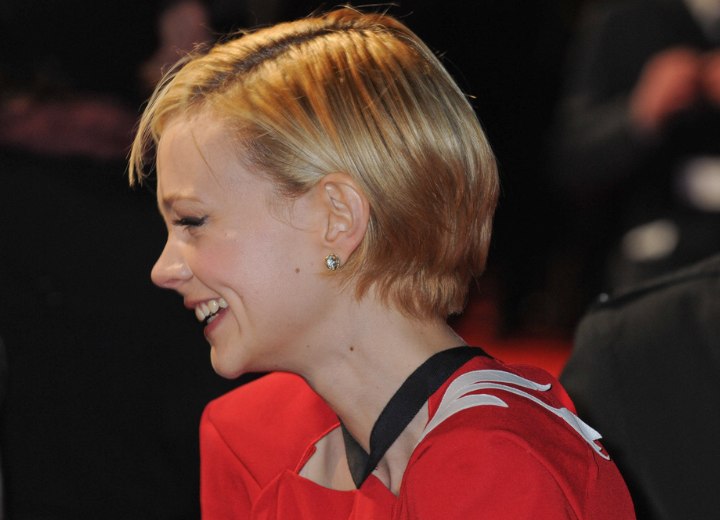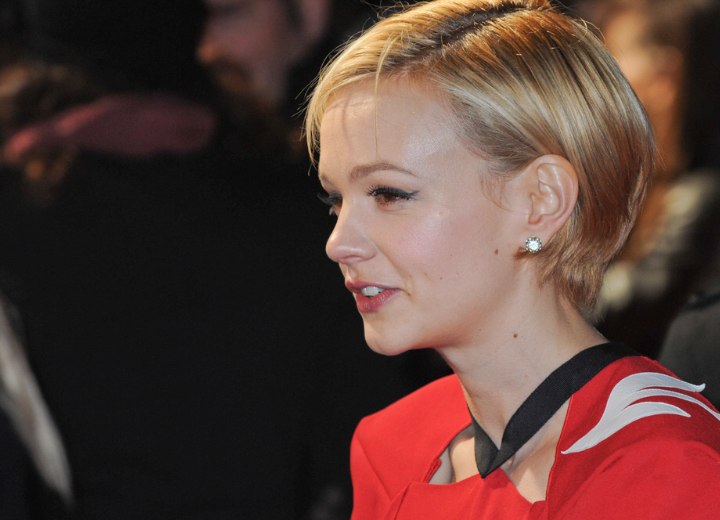 Related Post:
More Carey Mulligan Hairstyles