Hairstyle for an Oblong Oval Face
Camilla Belle was at the Third Annual Women in Film Pre-Oscar Cocktail Party on March 4, 2010 and wore her long dark locks in sexy wavy curls.


Camilla has an oblong oval face. In other words, it is oval but a longer oval than we usually see on some of the celebrities. She is wearing her dark long hair with an irregular section in the middle and fashioned with loose curls around her head.

She could get away with wearing her hair away from her face with a chignon, because of the oval face. However it could also prove not to be what it seems because of the oblong.

Because of the structure of her face, she should always wear long sections of hair around her sides to at least touch half way upon her neckline. If you have an oblong face, you may consider wearing a soft wavy hairstyle like Camilla's.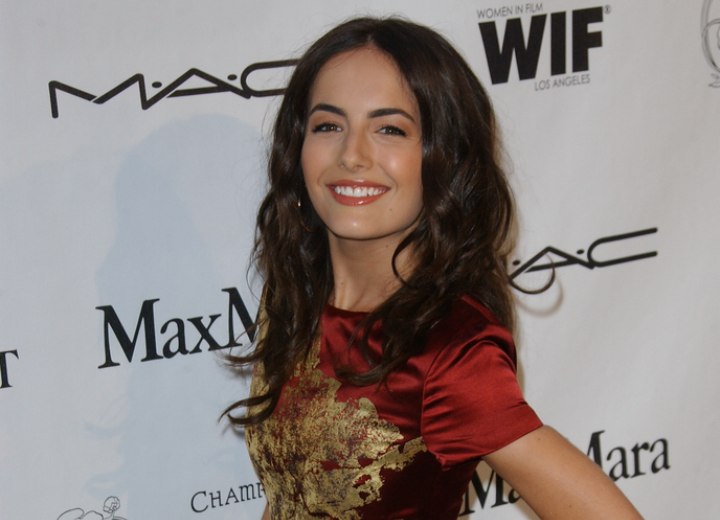 Camilla's makeup is like a classic porcelain doll. Her eyebrows are thickly arched with a light beige/brown shadow blended upon her eyes. She is wearing eyeliner and mascara, blush and a glossy tawny lip tint. Her satin scarlet and gold dress extends a touch of the exotic.

Related Post: More Camilla Belle hairstyles