Hair with Inward Swing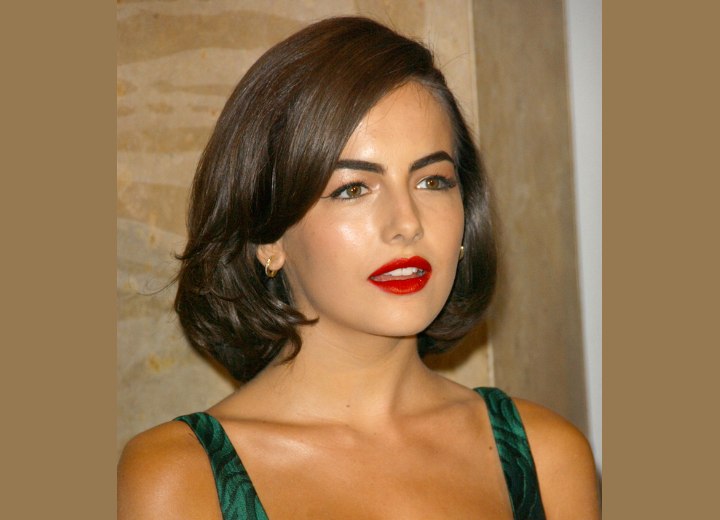 (Scroll down for more photos ↓)

The Brazilian American star of 10,000 B.C., Camilla Belle, cut her long hair but still went a bit retro.



The hairstyle is inspired by the 50s and the make up with a bright red lipstick and black eyeliner also has its roots in the decade of cars with fins and women with petticoats. By the way - those eyebrows are real.

The hair has the same length all around the head, except for the bangs that are a little shorter than the rest and curved to the side. The edge is undercut to give bottom volume and a nice inward swing to the hair.

A medium sized round brush and shine enhancing spray are indispensible tools for this medium length hairstyle.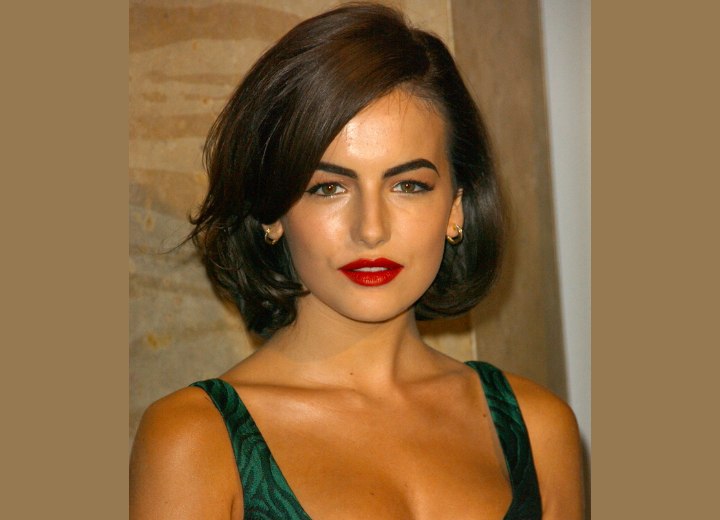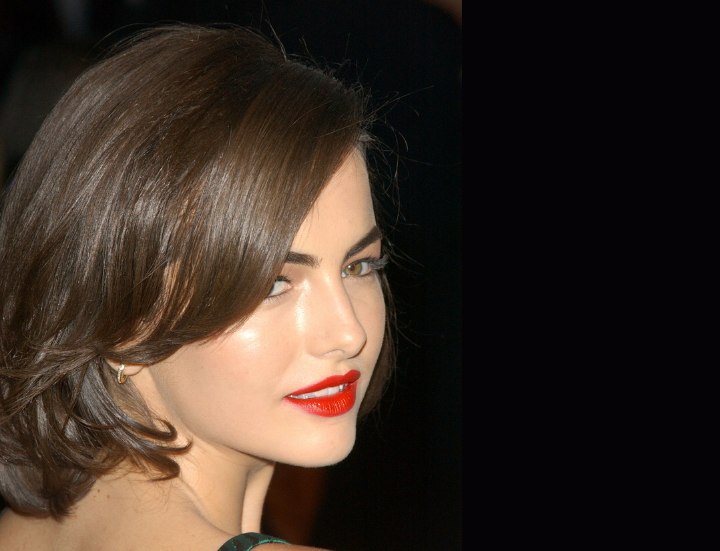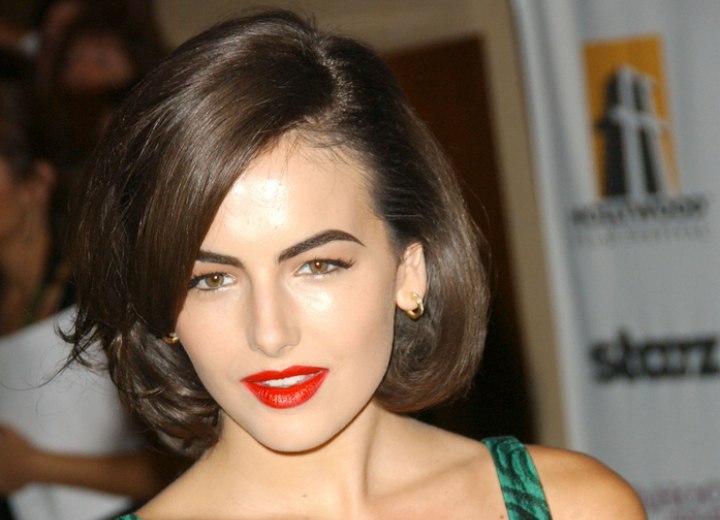 Photos by PR Photos

See also: More Camilla Belle hairstyles