Prom Night Look

Prom Night actress Brittany Snow got caught by the photographers on February 21st, 2004.

A flashlight was hardly needed as her dress and her smile caused enough sparkle. Wrapped in a simple but even more stunning dress out of shiny sky-blue silk, her blue eyes and aquamarine jewelry she looked like an ocean princess.

The hairdo was an elegant bun at the back of her head, made playful and fun through her curly and wavy hair. A few strands were pulled out and framed her face with their golden blond sparkle.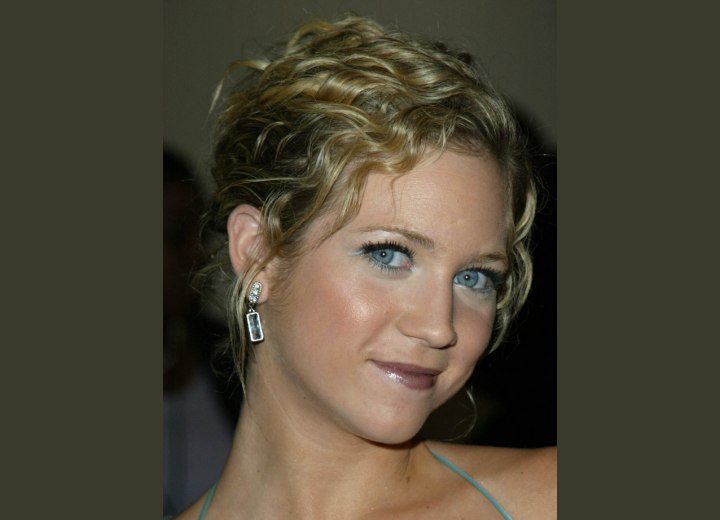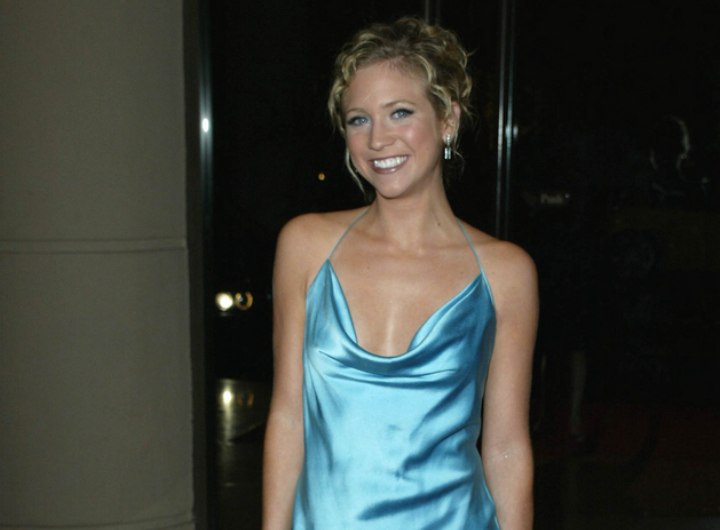 Related Posts:
Prom hairstyles
More Brittany Snow hairstyles