Fun Short Hairstyle
16th Annual Gotham Awards. New York 11/29/2006

Celebrity Brittany Murphy wears a stylish symmetrical look that becomes her heart face shape. One side is smoothed back. The top meets the other side just over her ear. This can be done with a large round curling iron rolling the hair under.


Her color is a tri-tone of blonde on the ends, strawberry blonde and medium brown at the new growth. Her brown eyes look good next to the strawberry blonde.

This type of style introduces fun, yet a serious nature that could balance into any endeavor befitting even for a Queen.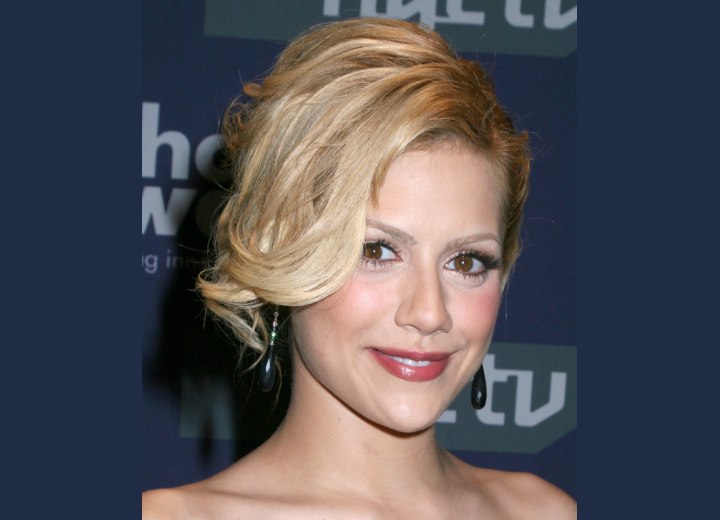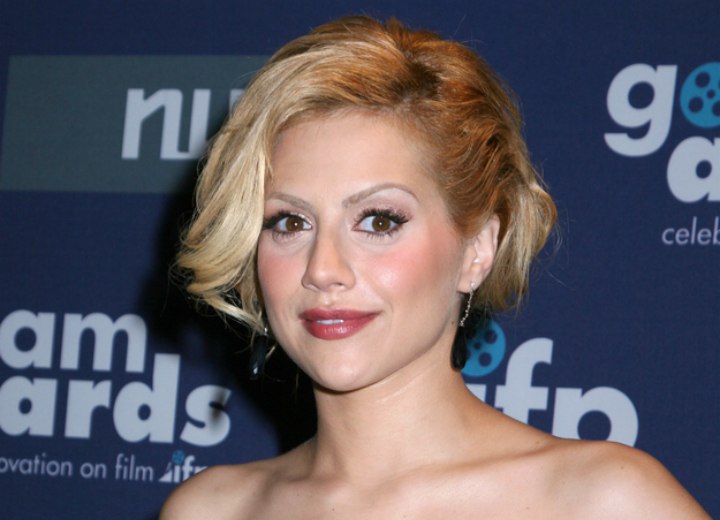 Related Posts:
Short celebrity hairstyles
More Brittany Murphy hairstyles