Up-Do with a Curly Bun
American Actress Brittany Murphy worked the cameras on the red carpet at the premiere of her movie "Just Married" on January 8th, 2003.


Her fine blonde hair was arranged in a captivating up-do and competed with the shine of the golden sequins of her elegant white gown. After her natural curl was enhanced to large luscious locks it was pinned at the back of the hair to form a loose, light and curly bun.

This mass of curls is best achieved with large rollers and a heat setting technique after which the hair is picked into place with the fingers and fixated with some shine enhancing hair spray.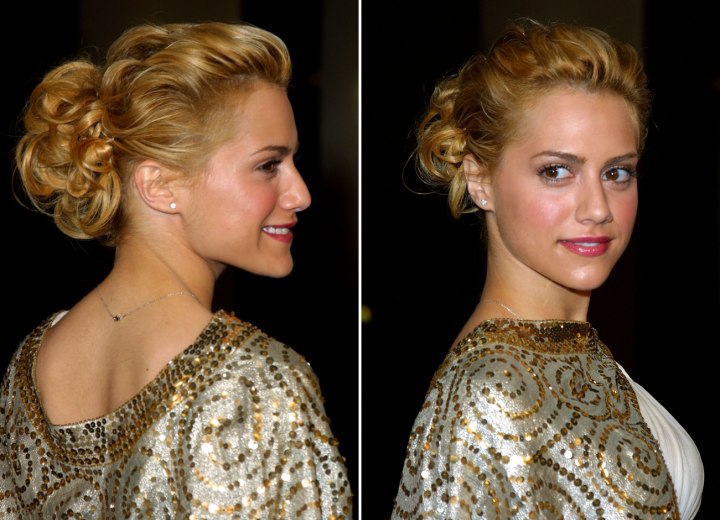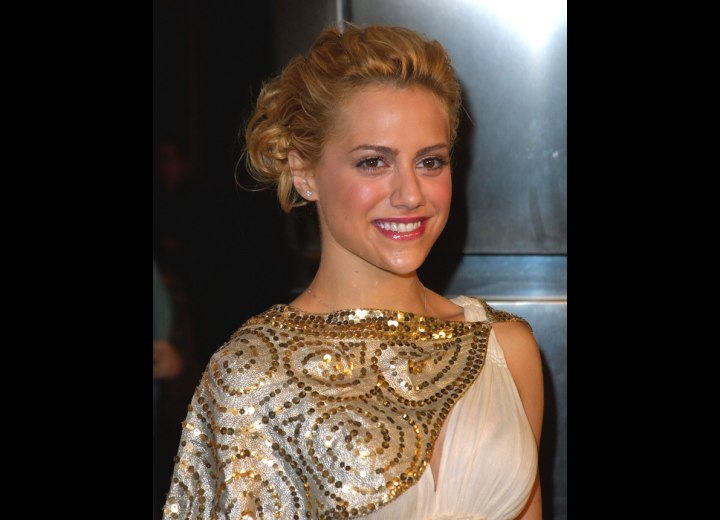 Related Posts:
Celebrities wearing their hair up
More Brittany Murphy hairstyles