Brenda Strong with Curled Hair

Brenda Strong brought a lot of sparkle to the 64th Annual Writers Guild of America West Coast Awards ceremony in Hollywood on February 19th, 2012. Her silver dress in all of its beautiful simplicity lit up the red carpet together with her smile.

Her hair is a masterpiece all by itself with the soft lines and the finesse that went into the large curls that give the impression her short cut might even be an up-do.

As you can tell by the short neck hair that playfully wisps out to the side, it is a layered cut that was styled to this elegant and charming look.

The length of the hair allows the exquisite shape of her dress to make such a big impression. A scarf like collar in front plunges deep into the back. Soft lines and refined sophistication in hair and dress - bravo!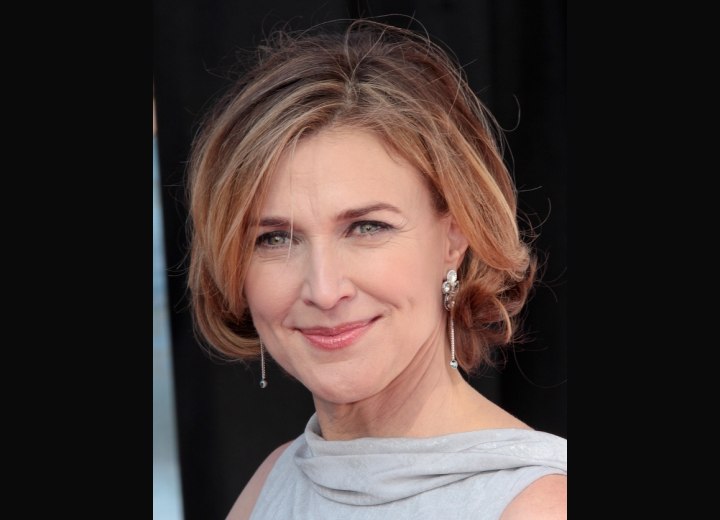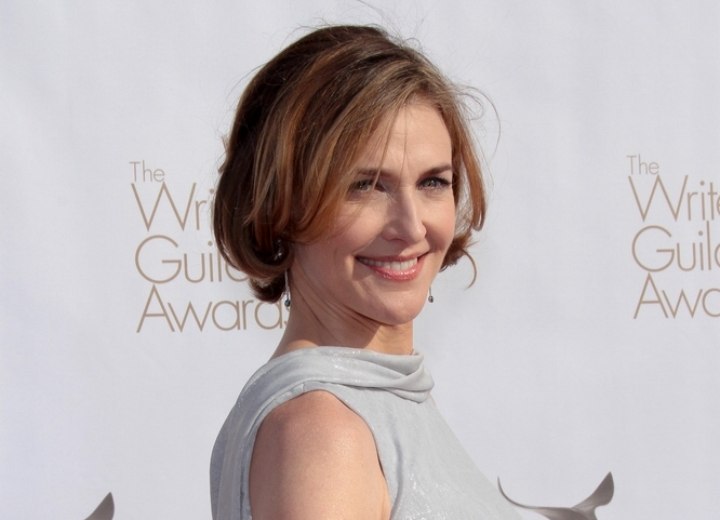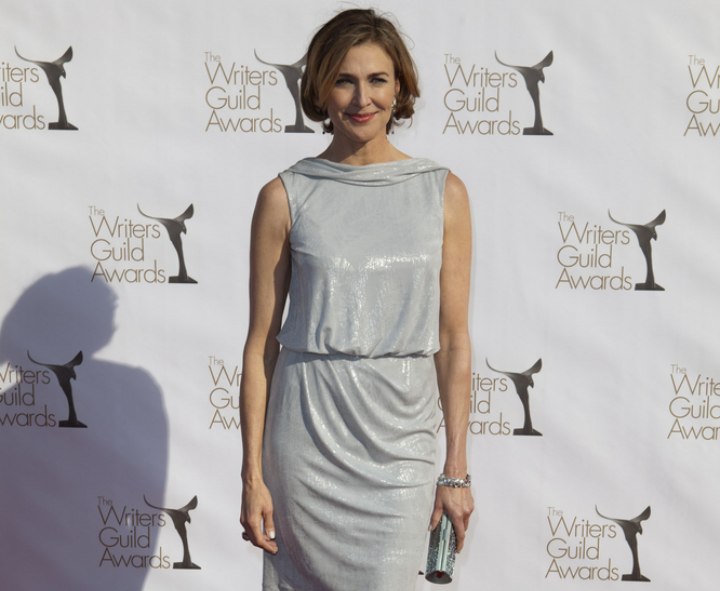 Related Post:
More Brenda Strong Hairstyles
What makes a hairstyle stylish