Hair Curled to Feather Back
Brenda Song (May 1st, 2005) sporting the Farah Fawcett look with her hair curled to feather back into smooth swoops of rolls away from her face. The red and reddish orange stripes easily display the direction of her hairstyle.

The contrast with the foils and her dark hair almost brings the impression of a fancy hat displayed upon the top of her head. The large round jangled beads serve as a sort of a partial frame for her lovely face.


Green looks very well on Brenda. When in doubt, put green on. You just can't lose because it is a neutral color. Her makeup continues to be light outside of the eyeliner, dark shadow on the lower lid and a very light hazy green above.

You will see a darker brown shadow that begins about an inch from the mouth and goes all the way to her temple. This is to play up her cheekbones and give her face more formation. There is a mauve/pink color on her lips.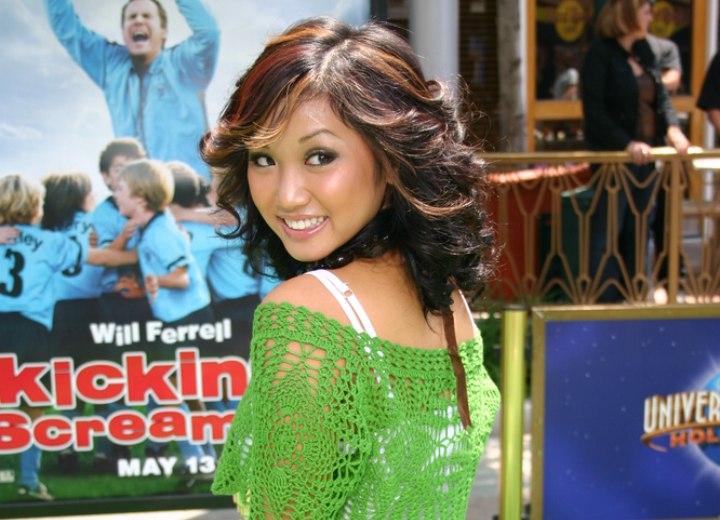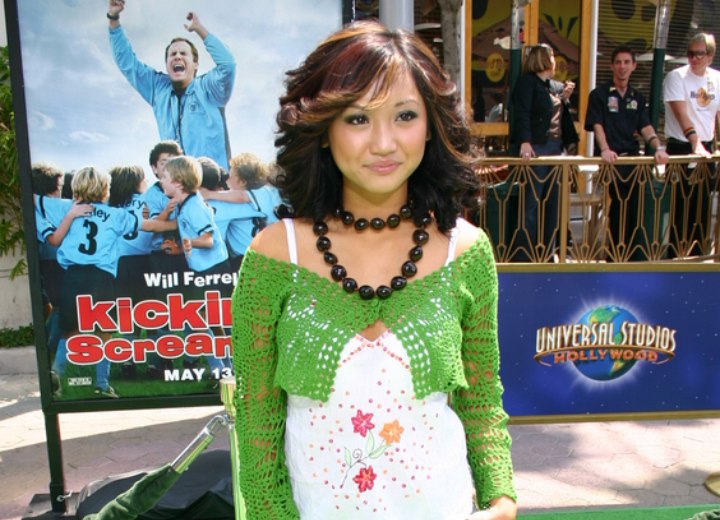 Related Post:
More Brenda Song hairstyles