Hair Slithered by a Razor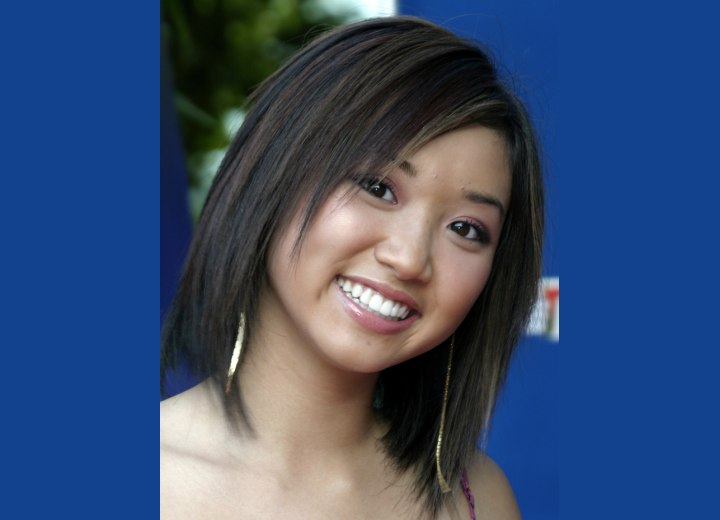 Brenda Song wears her mid length hair in irregular choppy shapes that have been slithered by a razor. For example, when we look closely to the edges we can see how the ends are thinned by the sliding motion of the razor.



Although, her hair appears to be more bluntly cut, the closer inspection proves the hair is in angles and layers. There are a few lighter strips of hair placed around her dark hair to be set apart and offer up a good contrast.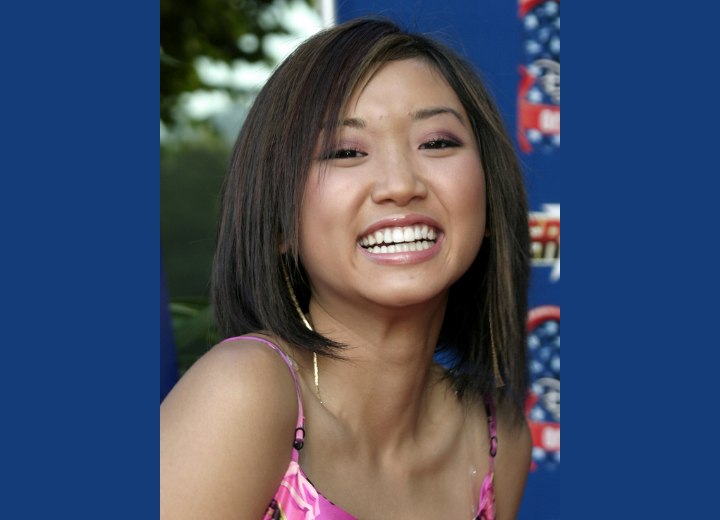 A luscious smile goes long ways around the world and Brenda's light natural make up is a real addition in the green movement of today. She is wearing a very light translucent foundation, a light warm color for her shadow, light lashes, light mascara, light touch of eyeliner, very subtle blush or bronze if any, and a neutral flesh pink lip tint.

Brenda has close to a round face and when she wears her long streamlined earrings, it lengthens her face. It's just another trick of the trade.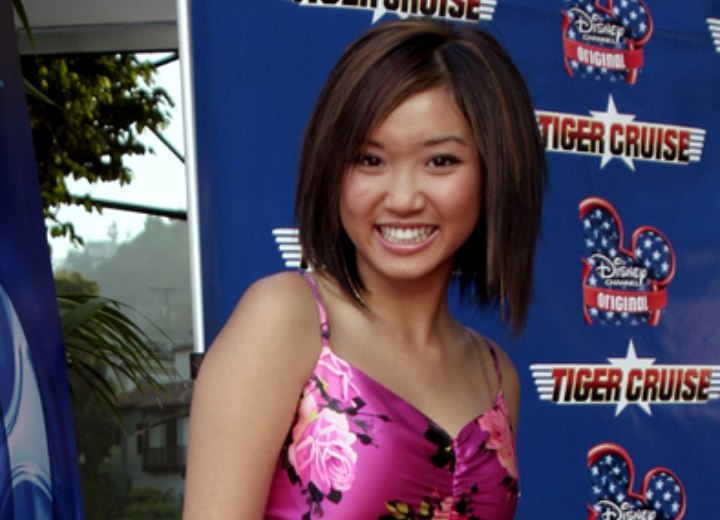 Photos by PR Photos

See also: More Brenda Song hairstyles