Blonde Hair with Lengthy Layers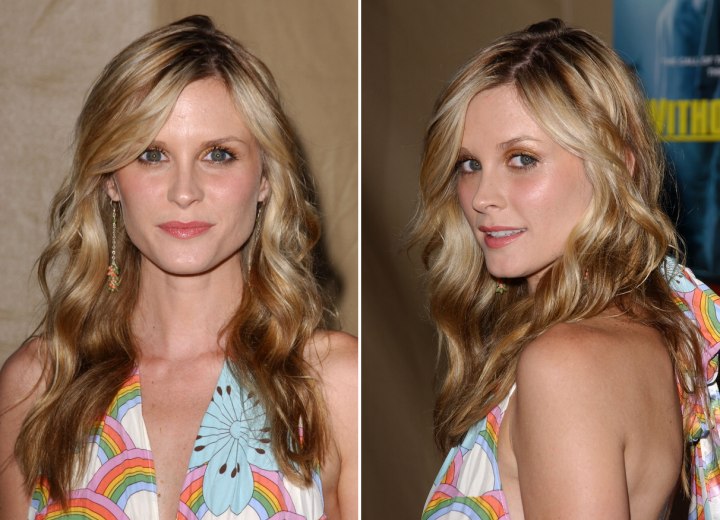 Bonnie Somerville kept her light blonde hair in lengthy layers that are presented in different tones of blonde.



There are thin light reddish brown strips of hair that connect from her irregular part and heavier areas of color that are seen under her hair that lies below her shoulders. For contrast, she also has platinum threads and you can see some darker browns.

Although her hairstyle is on August 16th 2004, we note that her hair is still very trendy and many of the celebrities are still wearing the sleek top that goes over to the one side to meet the idle curls and waves.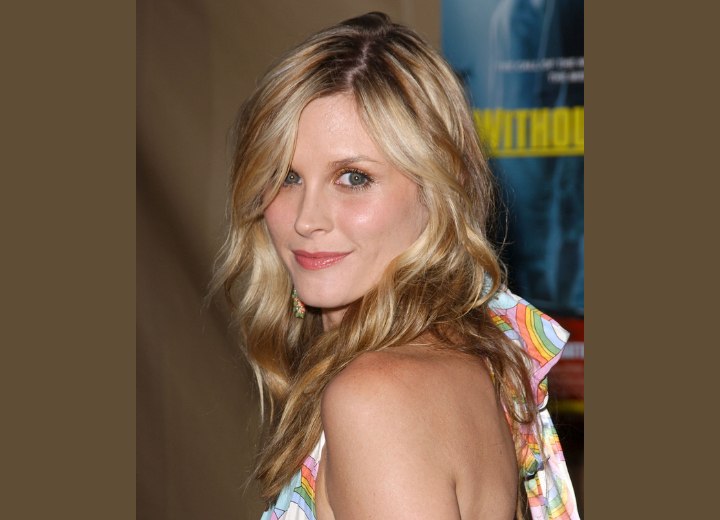 Her makeup is sparked by the light warm honey eye shadow with light eyeliner on the top and on the lower area. Her naturally brushed brows have a few light strokes from the brow pencil and there is mascara and light pink blush with a neutral rose colored lip tint.

The backless summer top she is wearing has a large v-front and ties around the neck. The thin long drop earrings were a good choice to wear with the top and shows off her long neck.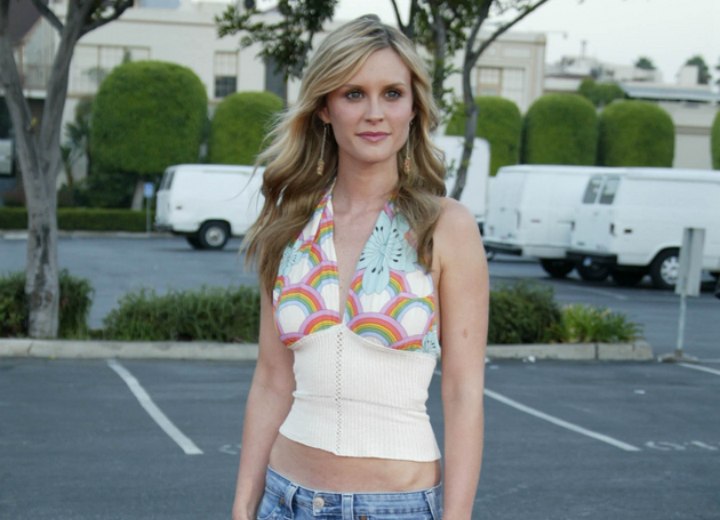 Photos by PR Photos

See also: More Bonnie Somerville hairstyles