Bella Thorne's Ponytail

Bella Thorne attended the "Wreck-It Ralph" Los Angeles Premiere event on October 29 2012 in fine style. She looked girly in her long red hair.

Sporting long bangs that cover the forehead almost completely, her hair is combed to the side in a provocative ponytail with hair accessories placed on the end of it. On the left and right side of her head, tendrils of hair fall in liaison with her long neck.

With the red hair color that compliments her complexion, she wears a look that actively frames her defined facial features. Her petite figure does a lot of justice to her lilac blue shift dress. She finishes off the outfit with nude colored strappy pumps.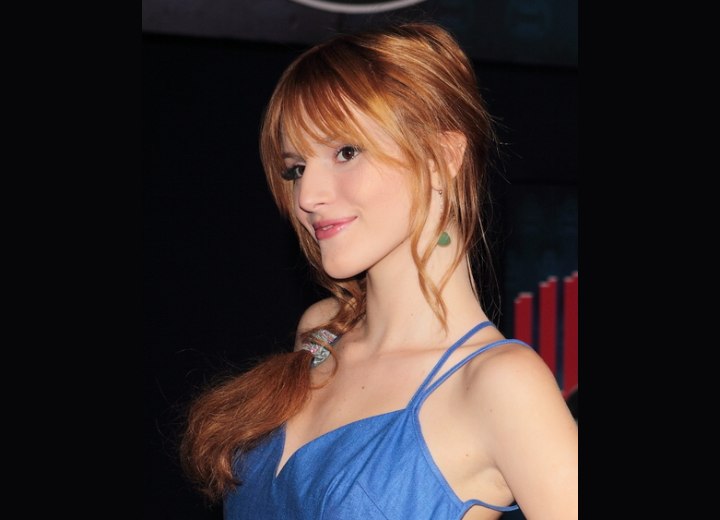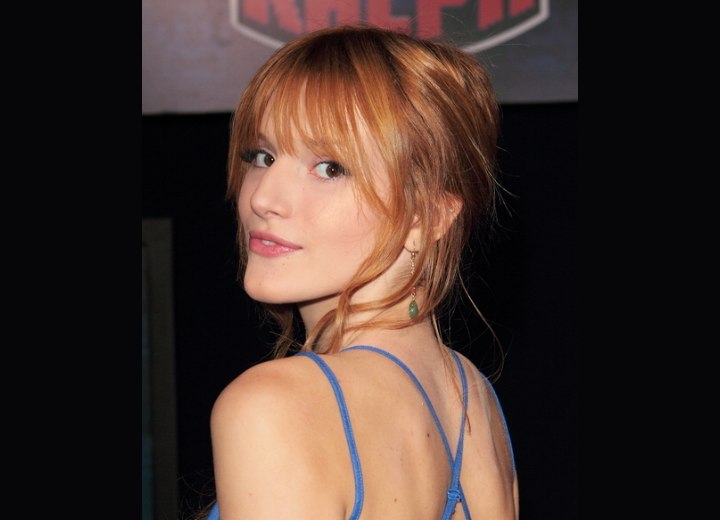 Related Post:
More Bella Thorne hairstyles