Ombré Hair Color - Aubrey Plaza

Take a look at this great hairstyle worn by Aubrey Plaza. The "Parks and Recreation" actress looked very chic at the Critics' Choice Television Awards (June 18th, 2012). Aubrey's long hairstyle falls well past her shoulders and has minimal layering.

The lack of layers keeps the whole hairstyle looking full and voluminous from roots to tips. The ends of the hair strands are point cut slightly so the look is soft. Large, loose waves also help add to the full-bodied shape of this hairstyle.

Hair is parted slightly to the side - which tends to be more flattering for most face shapes. Aubrey is no exception and she looks beautiful with this cool, almost effortless style.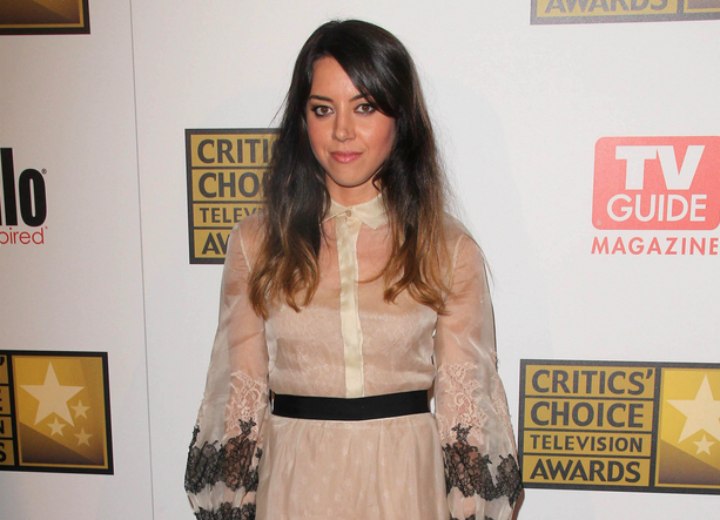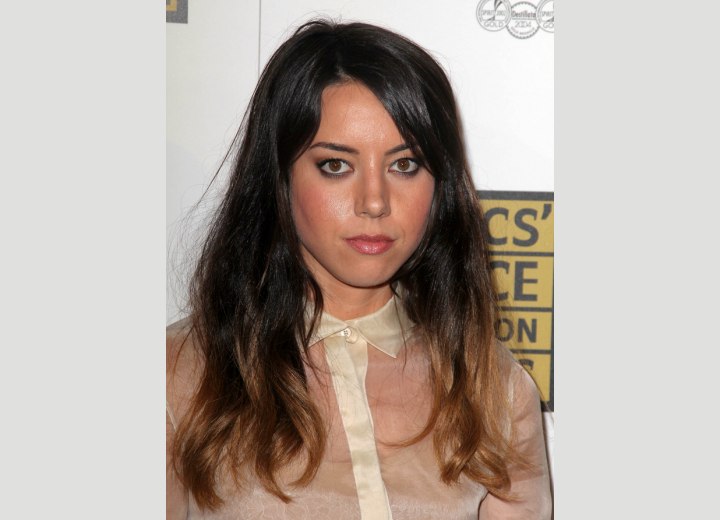 The element that really elevates this hairstyle to the next level is the totally on trend hair color! We love Plaza's choice to richen up her hair with a gorgeous ombré. The colors are rich and delicious and they swirl and melt into each other in perfect harmony.

The shade chosen goes perfectly with her brows and skin tone. This is a great example of how you don't need to have an extremely blonde ombré. Just one shade or two shades lighter on the tips makes a grand statement.

Put both a great haircut, style, and amazing color together and you get one fabulous and inspiring look! Make the most of your hairstyle by using each of these elements to your advantage and make your hairstyle the best it can be.

Related Post: More Aubrey Plaza hairstyles