Astrid Bryan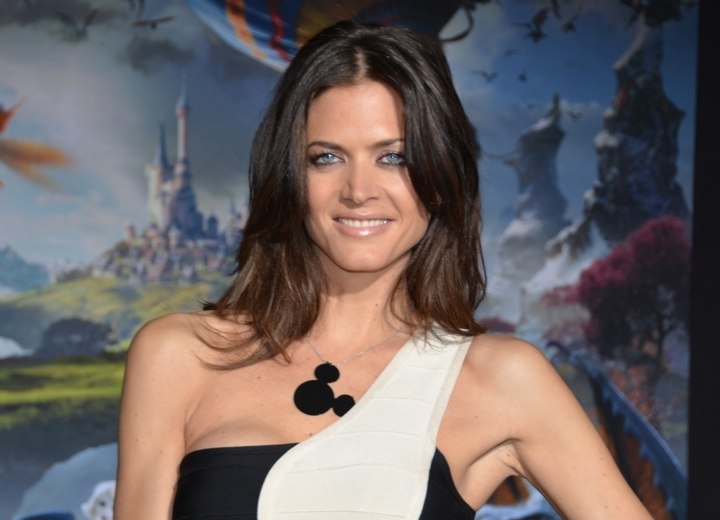 Click to enlarge


This stunning Belgian model and television personality shows off her physique on the "yellow-brick road" to the Los Angeles premiere of Oz the Great and Powerful (February 13th 2013).

Her brunette hair is cut in a long-layered fashion and styled in soft flowing waves. The hair is heavily-textured with razor-tapering to create light locks and a soft finish at the ends.

Her center-parted fringe divides into a wavy curtain framing her face and drawing focus to her eyes and full-lipped smile. Her make-up accentuates her bronzed glow and provides a natural-looking effect, with a glossy lip and lush lash treatment.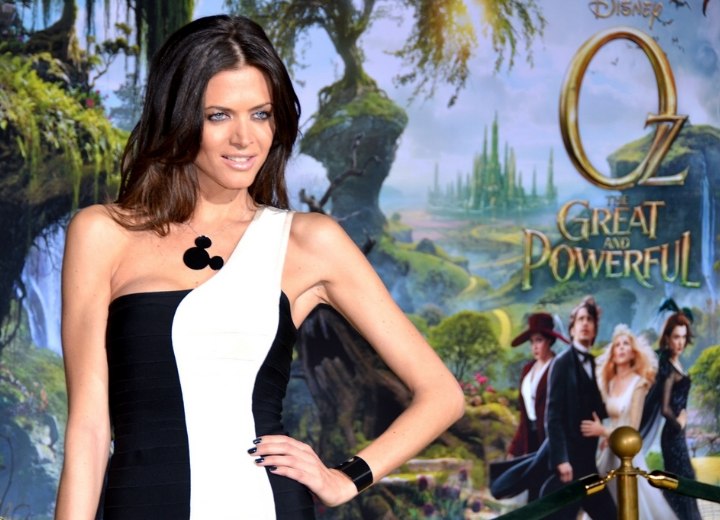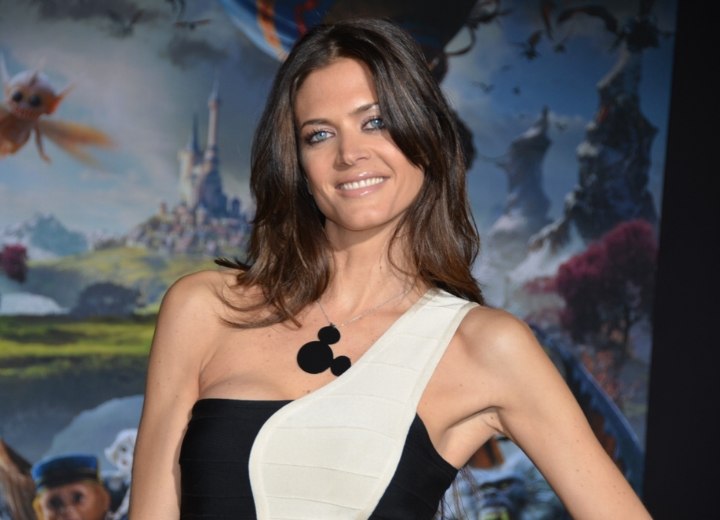 Her form-fitting jersey dress features a color-blocked one-shoulder neckline in a curved line along the lines of her body. Her accessories are fun and playful, with a strappy-platform stiletto heel, bold black cuff and chain-link bangle, cream-colored clutch, and homage to the film's parent-company (Disney) in the form of a simple mouse-ear silhouette.

Related Post: More celebrity hairstyles