Ashley Scott with a Tomboy Haircut
At the XXX premiere on August 5th, 2002, Dark Angel star Ashley Scott appeared all sporty and ready for adventure in her blue denim outfit and the tomboy haircut.


The usually blonde actress looks sexy and fresh with her espresso brown, short hairstyle. The hair was layered around the head and heavily textured in the ends.

The contour is an even oval, covering her ears and ending about halfway in the nape. The ends are pointed and wispy, a young and fun look for all occasions.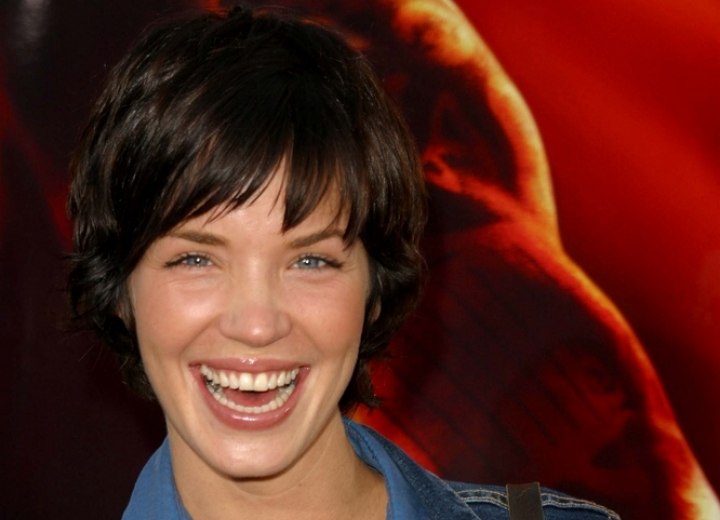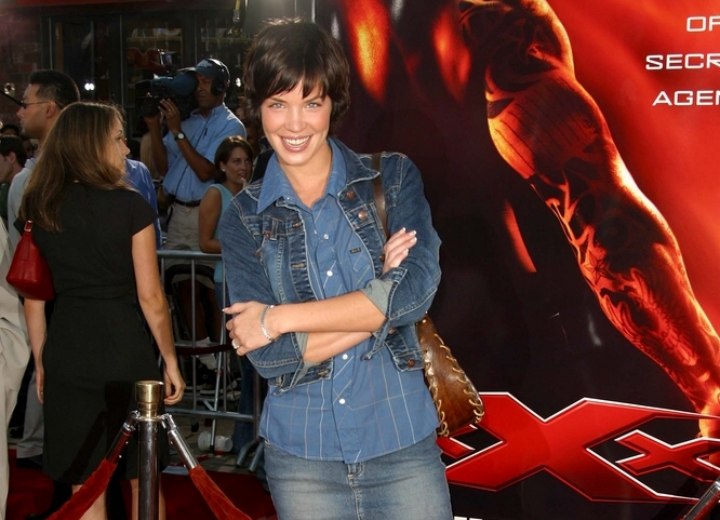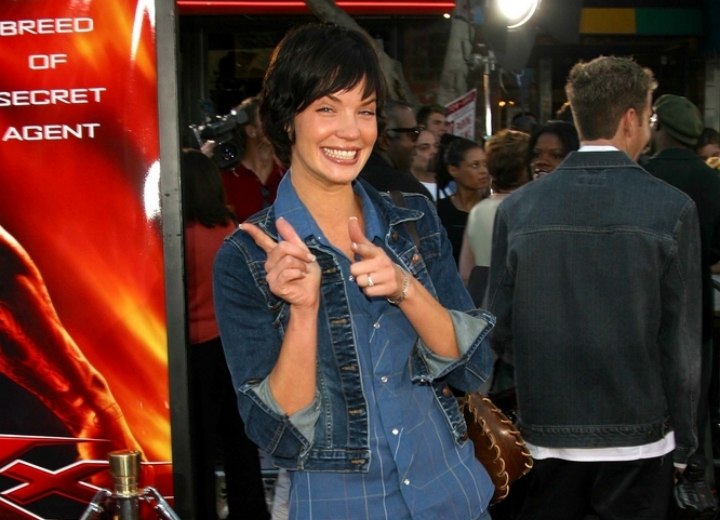 Related Posts:
Short celebrity hairstyles
More Ashley Scott hairstyles