Ashley Scott's Carefree Hairstyle

Ashley Scott dressed the part at the May 19th, 2007 World Premiere for Pirates of the Caribbean: At World's End. Her chin-length blonde bob haircut features a long, textured fringe, a central part and internal layering to create a soft, carefree effect.

The hair color is a blend of natural-looking tones of blonde from sand to pale cream. The short hair is styled with minimal fuss allowing for ease of movement and bounce. Her make-up is soft-hued and neutral, looking so subtle that it seems non-existent.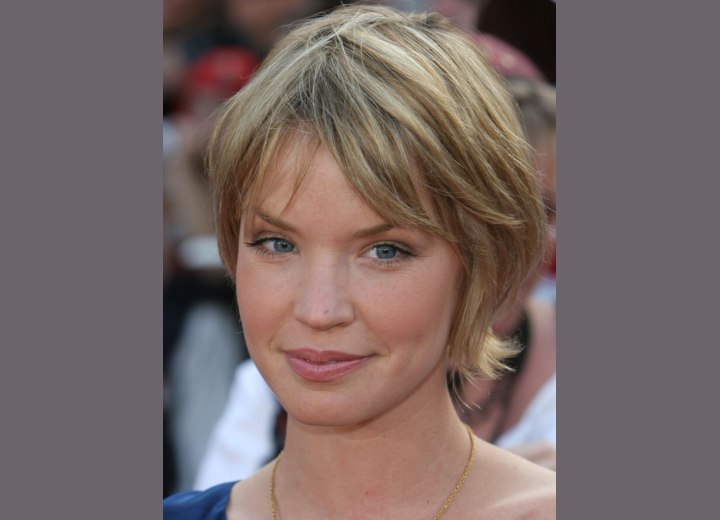 She appeared wearing a Yale blue pirate shirt with a fused collar and yoke creating a deep vee neckline which framed a simple gold scimitar pendant that was both novel and appropriate. Her effortless beauty is perfectly displayed and makes for a look that is imminently copiable.

Related Post: More Ashley Scott Hairstyles