Ashley Scott with Neck-Length Hair

At the March 29th, 2004 Los Angeles World Premiere for the film "Walking Tall" Ashley Scott turns up the volume on glamour. Her short hair (to which she is no stranger) is colored a bright, multi-hued blonde and brings out the vibrant blue of her eyes.

Her make-up is a typical (for her) soft palette with shimmering lips, dewy cheeks and soft neutral tones around the eyes. The eyes themselves are bordered by a fine liner and lash treatment to make them appear even brighter.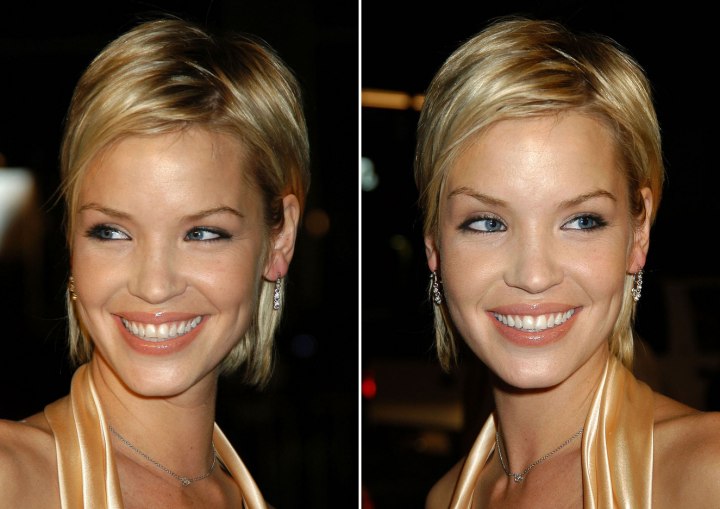 Her knee-length gown in a champagne silk charmeuse features halter straps and a sweetheart neckline with fabric twists at the bust and the waist. The gown enhances very feminine curves and needs little further accessories, making the shimmery silver purse and sandals with delicate diamond pendant perfect finishing touches.

Related Post: More Ashley Scott Hairstyles