Hair Tucked Behind the Ears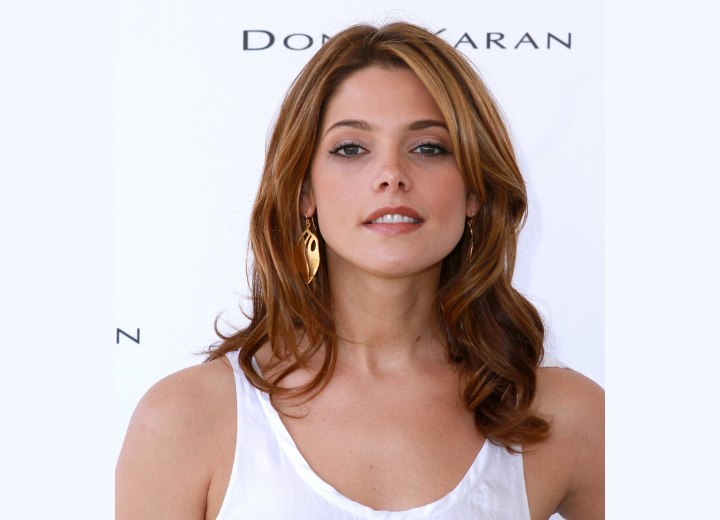 When Ashley Greene attended the Super Saturday 13 to Benefit Ovarian Cancer Research Fund she wore her long hair in a smooth glossy structure with a crooked center part. The sides were tucked behind her ears while the rest flipped over.

There were large round spiral curls that displayed her charming youthfulness and with the color of her hair between a red and a strawberry blonde we can see how the color brings out the pink undertones in her skin.

Her lighthearted makeup reveals to us rounded arched eyebrows, light and warm shadow to brighten her eyes, eyeliner, mascara, a tinge of blush and a neutral lip tone.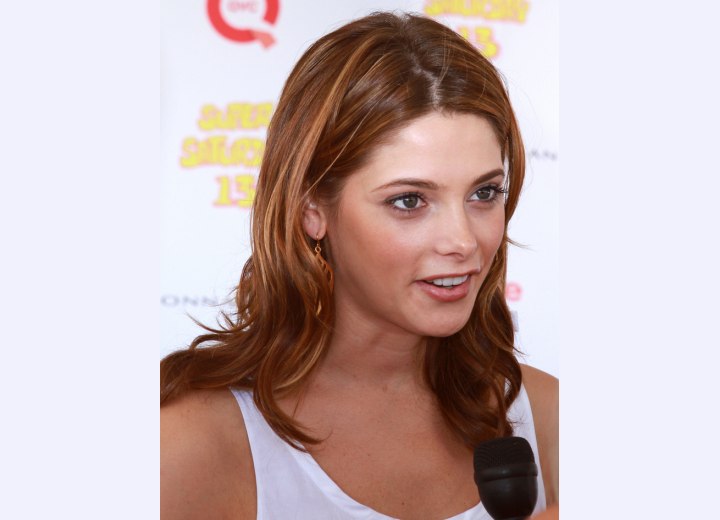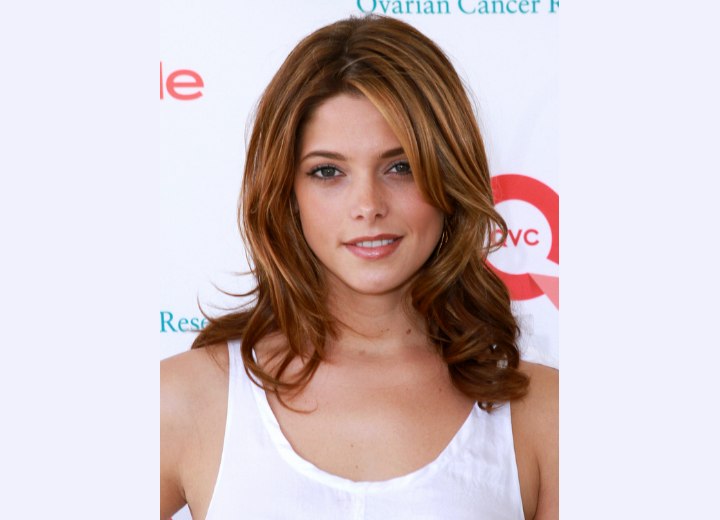 Photos by PR Photos

See also: More Ashley Greene hairstyles