Ashley Benson with Her Hair Up

Here's Ashley Benson at the BKB Big Knockout Boxing Inaugural Event in Las Vegas on the 16th of August 2014. Her natural dark blonde hair has a regrowth of 3.5 inches, but this works well with the edgy, punk-rock hairstyle that she pulled off flawlessly at this event.

To do this hairstyle at home is fairly easy. First apply a heat-protection product to wet hair. Make a parting at the bottom of the parietal ridge on the side of the head, combing the hair on both sides of the parting in opposite directions. Braid the section above the ear backwards towards the nape of the neck in a flat, tight corn-row plait.

Stop the braid at the nape, securing it there discreetly with fine bobby-pins. Let the rest of the hair spilling out of the braid hang loose with the rest of the hair. Blow-dry the rest of the hair, taking care not to disturb the braid. Section the hair in five sections, and curl it with a medium-barrel curling iron.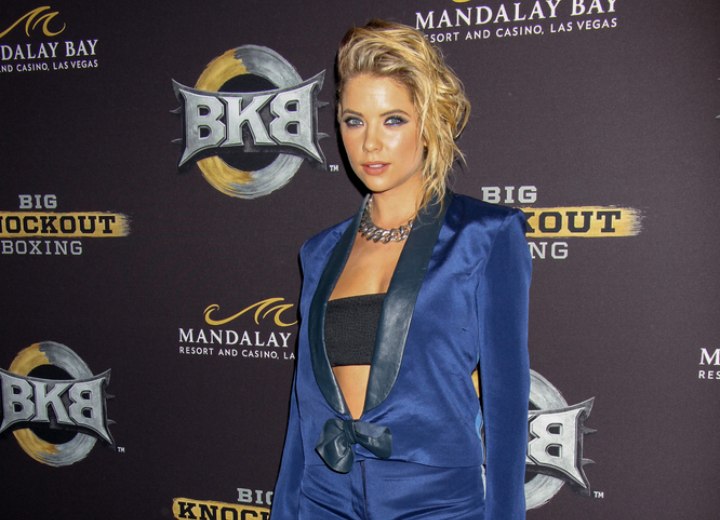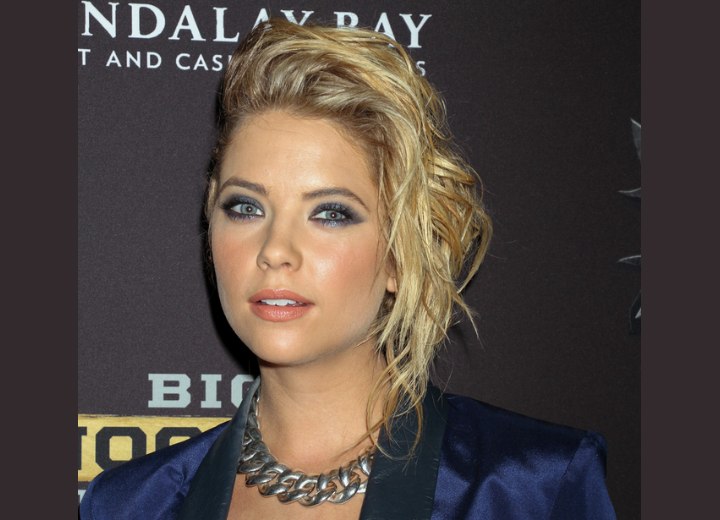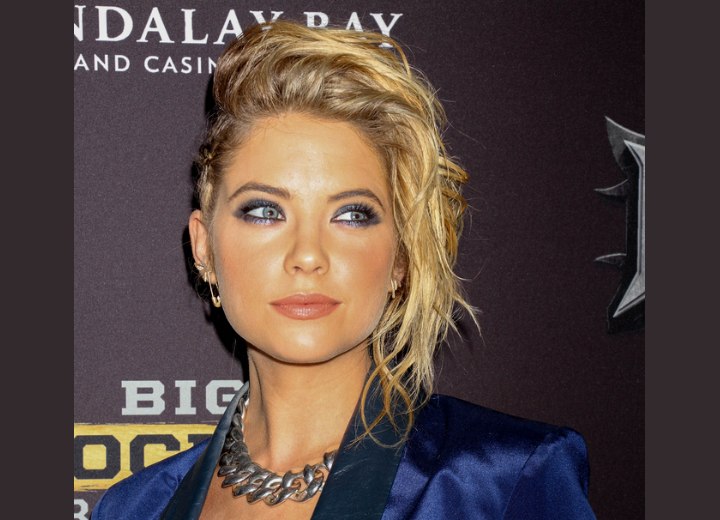 After you've completed the curls, comb your fingers through the curls to relax the curls. The curls are supposed to be a bit messy, so work with your finger-tips until you style the hair into the desired effect. Spray the whole head with some medium-hold hairspray to complete the look.

More Ashley Benson hairstyles