Ashley Benson's Curled Hair

Here is Ashley Benson at the 2011 Teen Choice Awards on the 7th of August, 2011. Ashley's natural dark blonde hair base color is highlighted with fine, tightly-packed blonde highlights on the top part of her head, while the lower part form the occipital bone to the nape of the neck is colored in a warm dark blonde. This creates depth and dimension to her hairstyle. Ashley's hair is parted in the middle of her head, and curled in relaxed, large curls, especially around the facial region.

To create this look at home, apply blow-dry lotion and a heat-protection product to wet hair before blow-drying it 80% dry. Use a large barrel brush to blow-dry the hair completely dry. Then section the hair in six sections, working from the back to the front, and curl the hair using a large-barrel curling iron.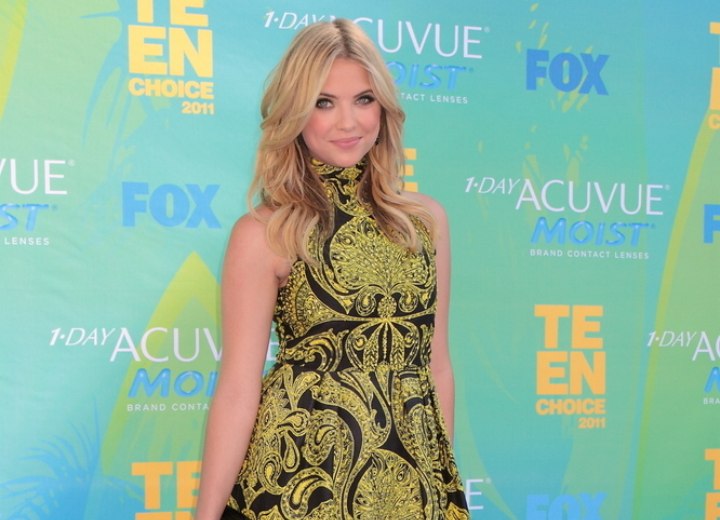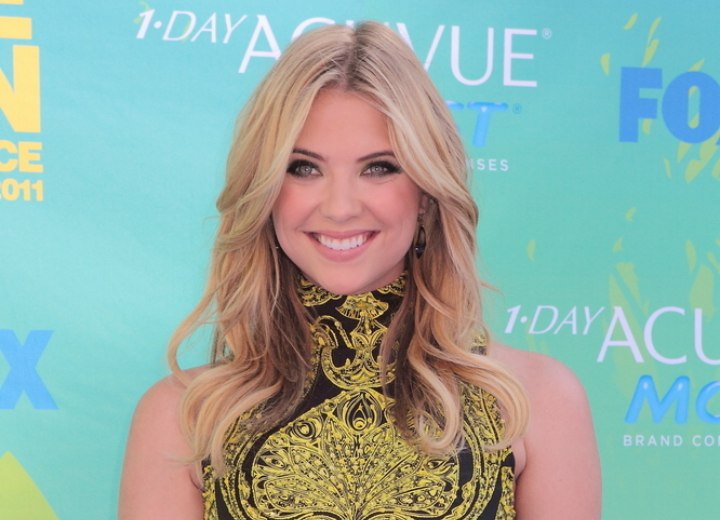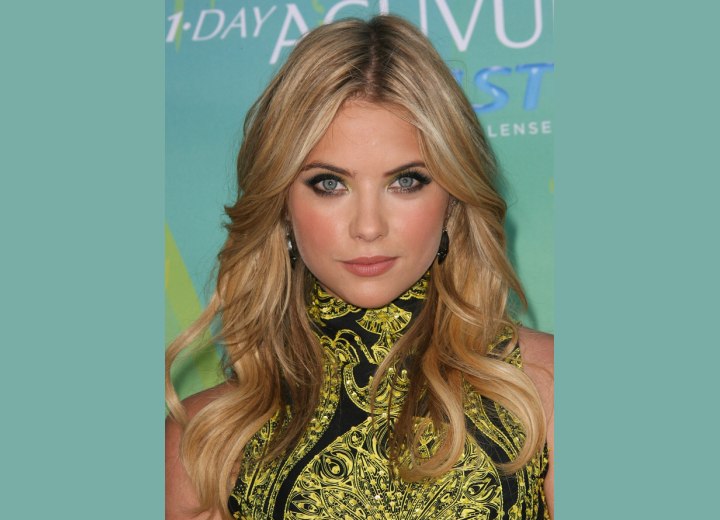 Note that the curls are especially concentrated around Ashley's face, and is curled away from her face. When you've finished the curls, do your make-up and other preparations for the occasion before spraying the hair with hair-spray. This gives the curls time to settle. Before you go out, throw your hair back and forth four times, gently comb your fingertips through the curls and spray the hair with medium-hold hairspray.

More Ashley Benson hairstyles