Long Spiral Curls & Exposed Ear
Arielle Kebbel at the "Walking Tall" world premiere in Los Angeles on March 29th, 2004.


Arielle has long spiral curls pulled back and hanging below her shoulders. Her hair is cut in very long layers and her color could be described as a warm golden blonde with different shades of blonde and light brown running through out her hair for depth and brightness. Take note of her small slice of lighter blonde hair on top.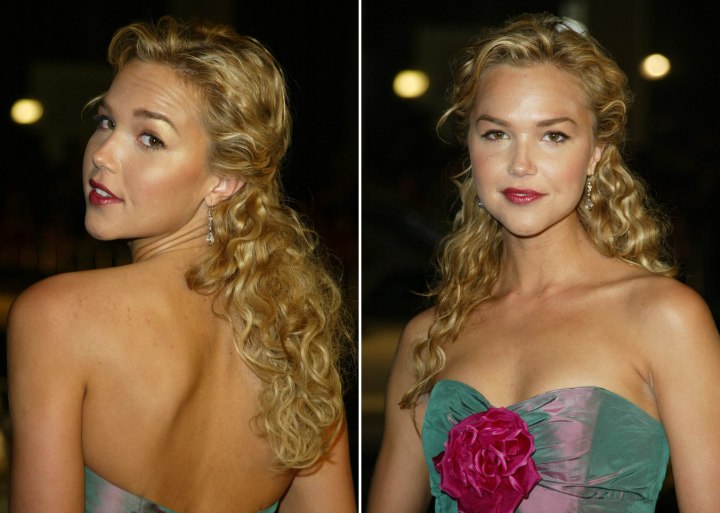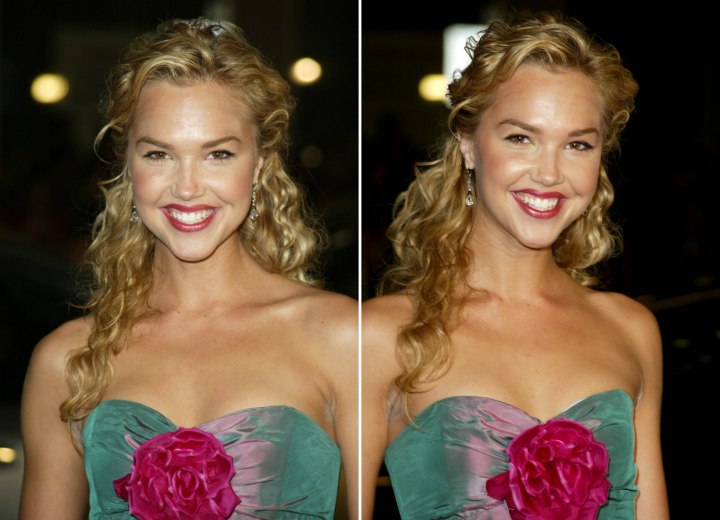 Related Posts:
Long curly celebrity hairstyles
More Arielle Kebbel hairstyles