Bowler Derby Hat
Angela Lindvall looked quite cute at the June 04, 2011 Natural Resources Defense Council's Ocean Initiative Benefit that was hosted by Chanel as she wore her long layered multicolored hair under her bowler derby hat. Her hair was framed over the side of her face in wisps of bright blonde ribbons.

A snappy touch for her accessory was her silver grey bow necklace that was shaped like a cross and went so well with her black and white frock.


Angela keeps her makeup at a natural well blended mode with light/medium darkened eyebrows, warm eye shadows, eyeliner, mascara, bronzing/blush and a light rose pink lip color. Instead of Angela wearing a blue eye shadow like most women do to bring out her blue eyes she knew to wear a contrasted color like a warm eye shadow that does the trick.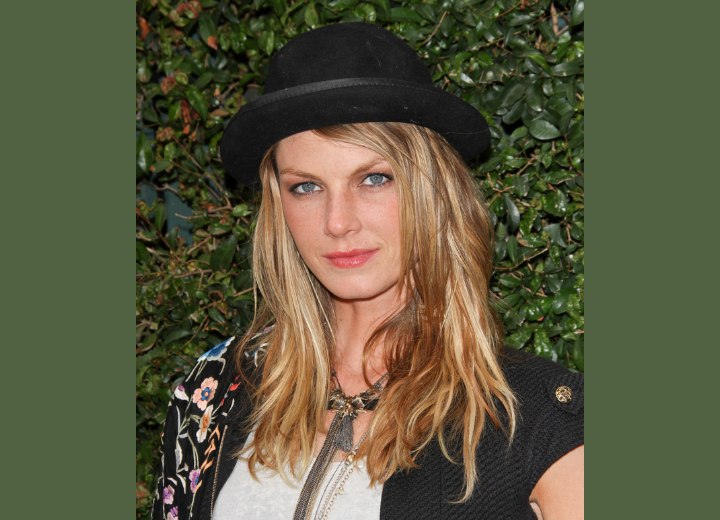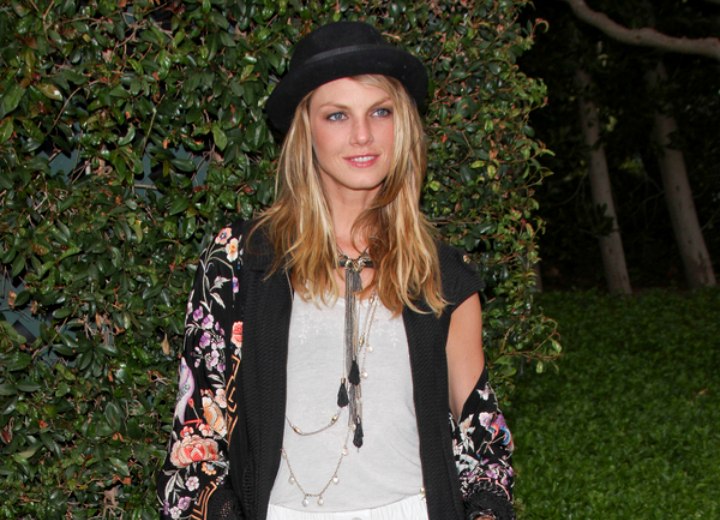 Related Post:
More Angela Lindvall hairstyles