Angela Kinsey - Long Angled Hairstyle
Angela Kinsey keeps her hair a golden pale blonde and designed in a blunt cut in the back graduating to arched angles on the sides going all the way down (02/18/2007). Does this look like you? Note, there is a side part and how smooth the hair is and how the back is turned under into a pageboy and the sides are pieced toward the face.

This hairstyle has the best of yesteryear with the pageboy in the back and today's world with the angles that are pieced along the sides of the face.


This is a very smooth flat look. After your hair has been shampooed and conditioned, apply a straightening gel and comb without using any assistance of a blow dryer and let air dry; unless of course you are short on time.

Afterwards, when dry, divide into sections and use your large curling iron beginning on the bottom moving the hair under and do likewise along side of the face. Smooth the top out with a flat iron and tilting just enough to blend into the sides.

Another option besides using the irons is: when the hair is wet, comb all the hair flatly down when you have applied your gel and only roll about two bottom rows underneath with plastic, magnetic or Velcro rollers. Along the sides roll toward the face.

Be sure and smooth down the top and the bangs and use hair tape to place into position. When dry, brush out vigorously and use paste to piece the ends where you want it to be.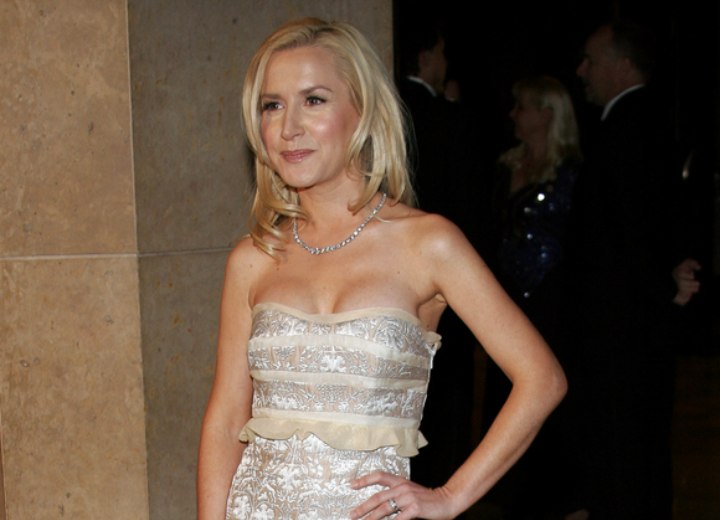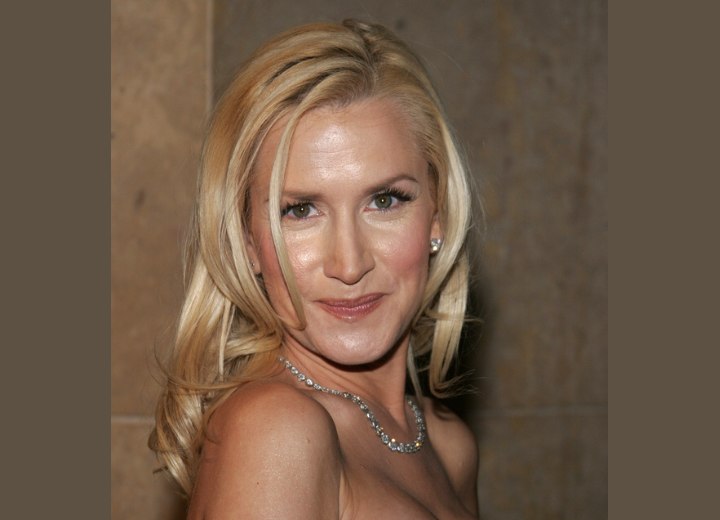 Related Post:
More Angela Kinsey hairstyles