Alyssa Milano's Curly Bob

Can you believe that Alyssa Milano is over forty years old!? Time has certainly flown by for this once childhood actress. The years have been good to her as the star still looks stunning. A red hot mini dress was the actress' choice to wear to the NASCAR Spring Cup Series Awards Gala in Las Vegas (December 6th, 2013).

Her hair is cropped into a long curly bob that is super cute! Alyssa parted her hair down the middle and had the waves fall away from her face for a more flattering shape. Hair is teased slightly at the roots for added fullness.

The light brown shade is complemented with light caramel ribbons around the face. Light pieces around the face really help brighten you up and make you shine. Remember that tip the next time you are in your hair stylist's chair.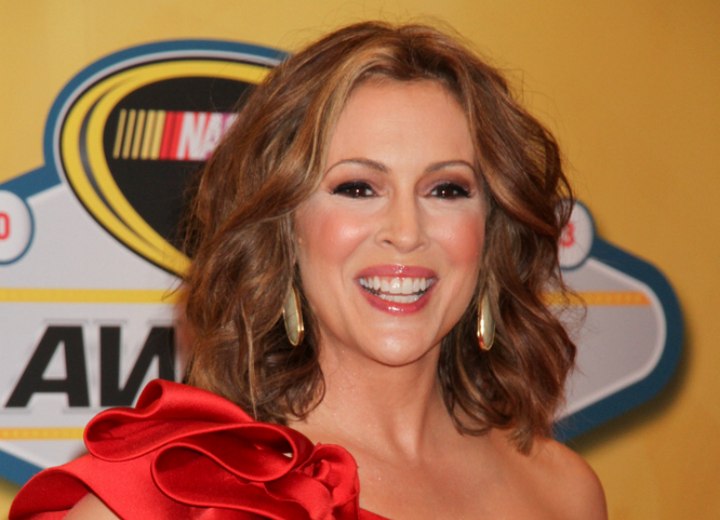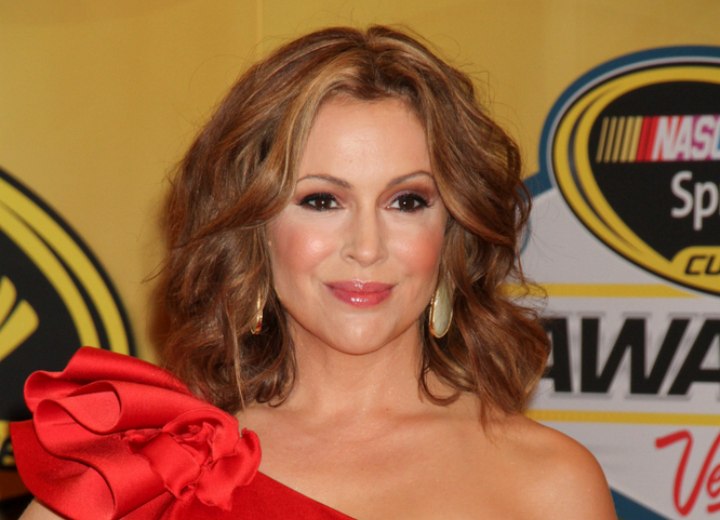 The length is cut right at the shoulders which makes it great for leaving it down or pulling it up if needed. The fun wavy texture makes this hairstyle flirty and sexy without taking itself too seriously. Ladies with naturally curly hair and lots of it would look great if they emulated this hot short hairstyle.

Related Post: More Alyssa Milano hairstyles