Neck Covering Haircut

Alyson Hannigan at the "Serenity" Los Angeles premiere on September 22nd, 2005. We see Alyson wearing medium length hair, just covering her neck and with a nice smooth roundness with a few uplifted curls on the ends.

She has a zigzag irregular part revealing her new growth. Her million dollar smile brings a radiant glow few have.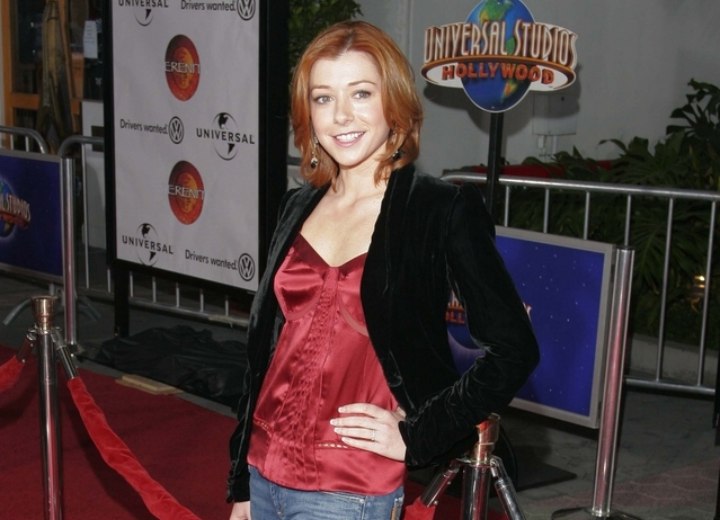 Related Post:
More Alyson Hannigan hairstyles