Wash and Go Style for Long Hair

Wearing denim, Alyson Hannigan attends the movie premiere of "The Hulk" in Hollywood on June 17, 2003 and is coiffed with long layered total auburn hair residing past her shoulders.

Her bangs no doubt hang to her chin if not longer. This is a wash, condition and maybe blow dry, depending upon the texture of your hair and then go look.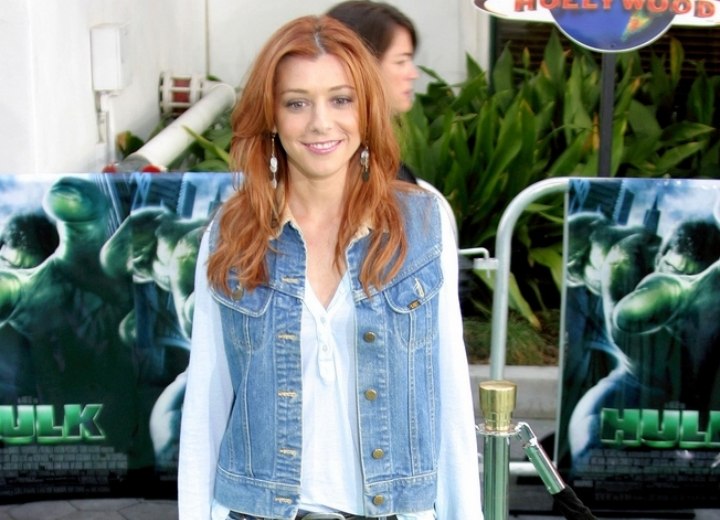 Related Post:
More Alyson Hannigan hairstyles