Alex Jones' Easy Angled Bob
The TV presenter from Wales, Alex Jones attended the Buzz Magazine London Launch Party on September 15, 2010 and she wore her hair in tri-tones of caramel, dark brown and medium gold.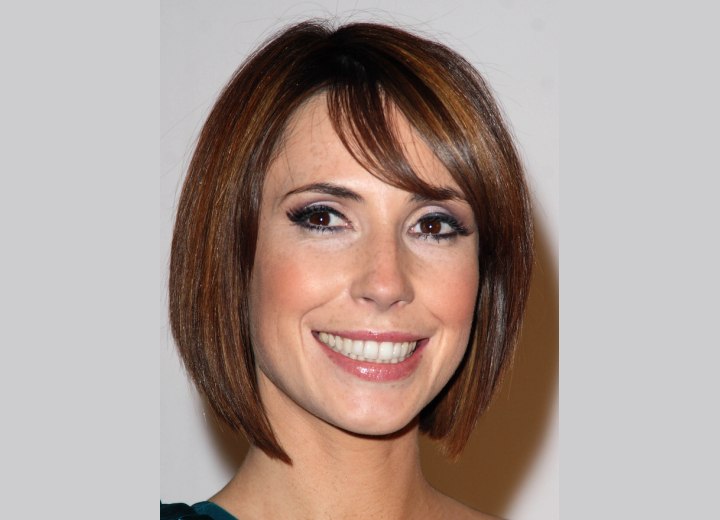 Click to enlarge


Her hair was cut into a bob with the nape up tight and close to her head while the sides were angled down about half way upon her neck. The bangs gave a break in the straightness with one large curl in the center of her brow.

Alex has an easy to do hairstyle that can be worn in other ways such as curled or braided on the sides. A simple shampoo and condition and if you have naturally straight hair your hair will fall straight without the need for blow drying unless you desire more fullness and volume.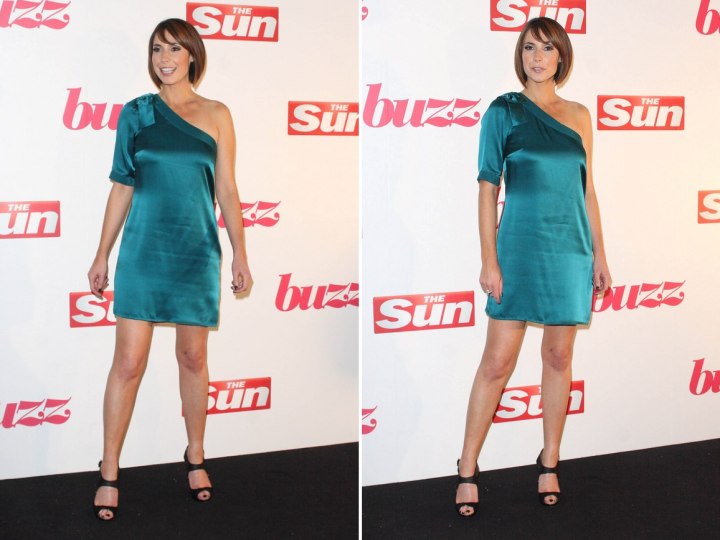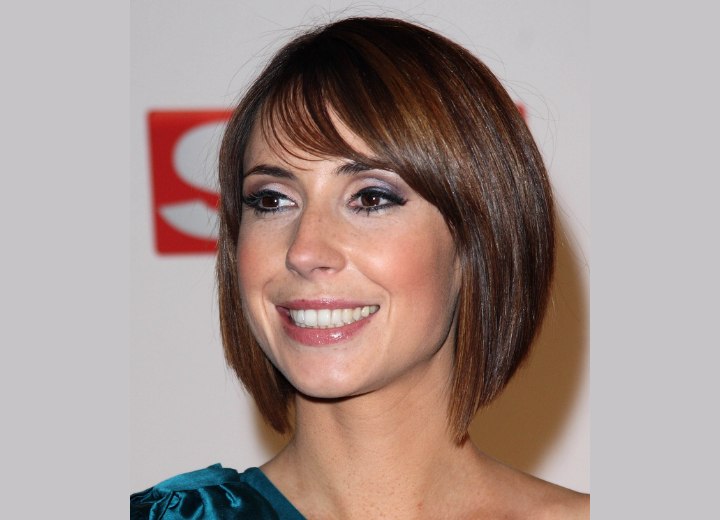 Alex's lush eyes are one of the first things we notice about her and they are heavily addressed with thick eyeliner, lashes and mascara. She lightens up the inside of her eyes with concealor and light shadow.

The rest of her eyes are blended with a light and dark eye shadow. Her eyebrows are given to a medium thickness and darkened to match her eyes. There is a subtle blush and a neutral pink lip tone.

Related Post: More Alex Jones hairstyles