Fringe-Heavy Pixie Hairstyle

On September 18, 2007 (at the "Golden Age of Couture VIP Gala") we find Agyness Deyn wearing a fringe-heavy pixie-cut in the signature "pale yellow-blonde" for which she is known. The weight line of the cut follows the mid-point between the parietal ridge and top of the ear and dips to the occipital bone in back.

The haircut is good for a long-faced woman as the weight line creates a horizontal line that gives an illusion of width. The cut is textured with a razor to soften the ends and the perimeter lines to soften an otherwise severe look. The styling is accomplished using minimal (if any) product and likely a blow-dryer and brush or fingers.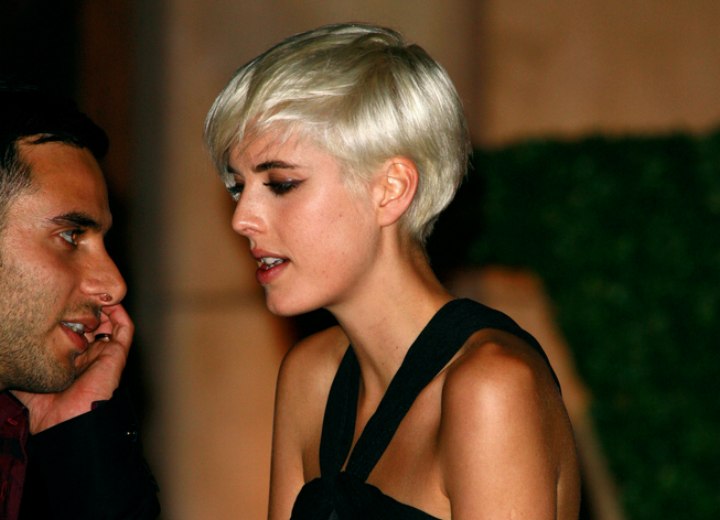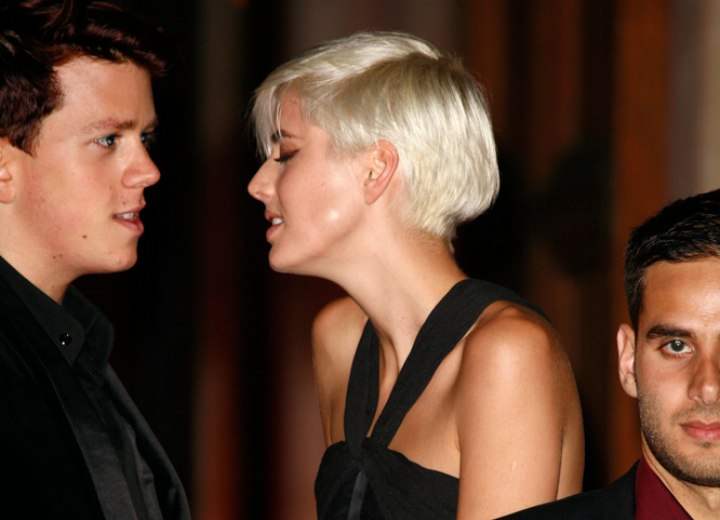 Related Posts:
More Agyness Deyn hairstyles
Choosing the right pixie cut