Agyness Deyn Pixie Cut

Among the attendees of Tod's Art Plus Film Party (March 6th, 2008) Agyness Deyn sports a subdued and more structurally-styled pixie cut. The heavily-textured ends form sharp points and the whole hairstyle has a controlled, conservative feel.

The short look is likely the result of a partial blow-dry using a styling gel and a flat brush (until the hair is mostly dry) followed by a dab of pomade raked through the hair on the fingertips to give the added definition to the textured hair.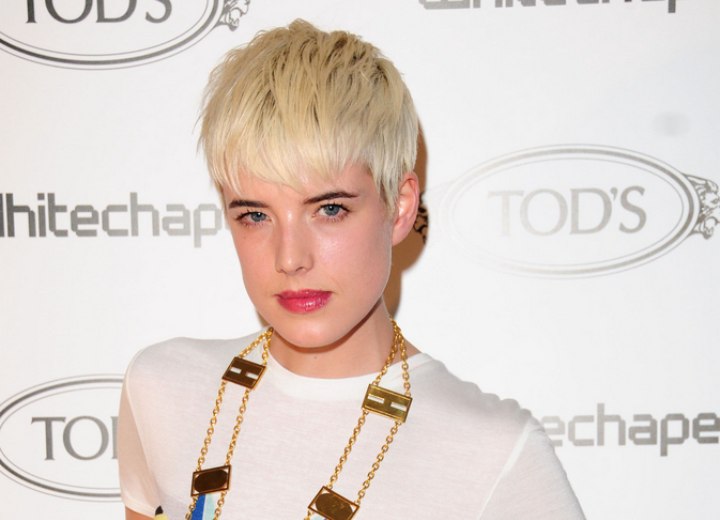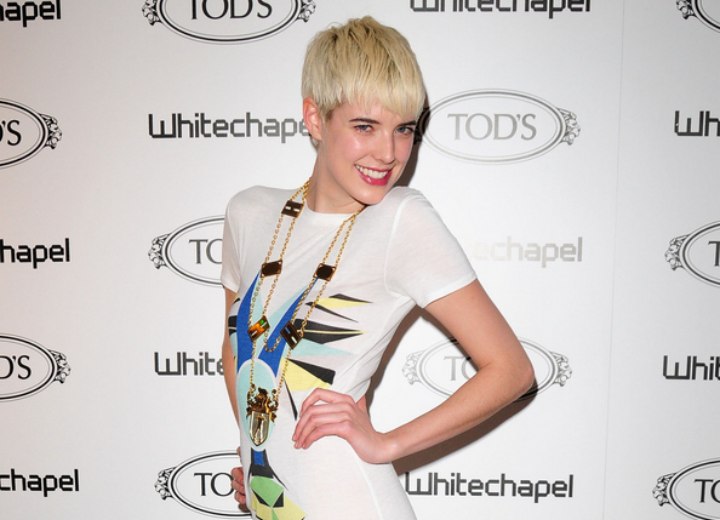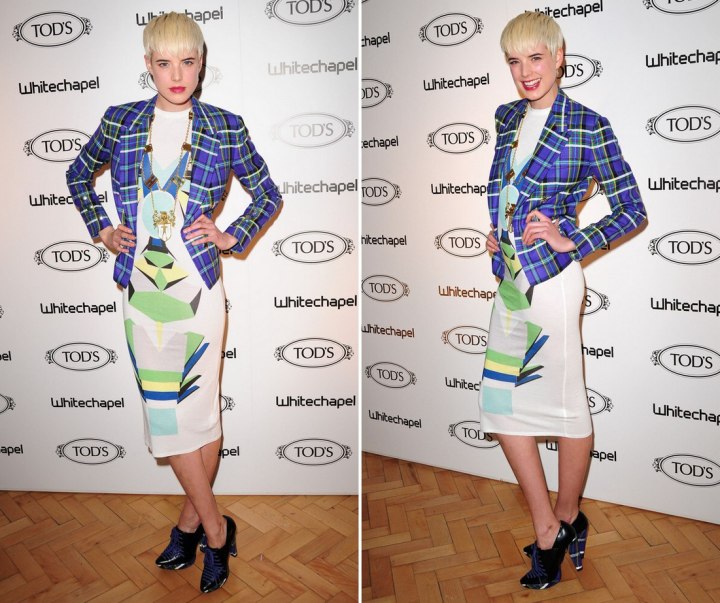 Related Posts:
More Agyness Deyn hairstyles
Choosing the right pixie cut