Anne Heche Hairstyle
Who of us haven't seen the movie Six Days Seven Nights when Anne played with Harrison Ford. If you are a romantic, this would be right up your alley. Usually we see Anne in her short blonde hair, now (September 19th, 2004) all of a sudden, we are seeing this long mane on her with golden ends at that!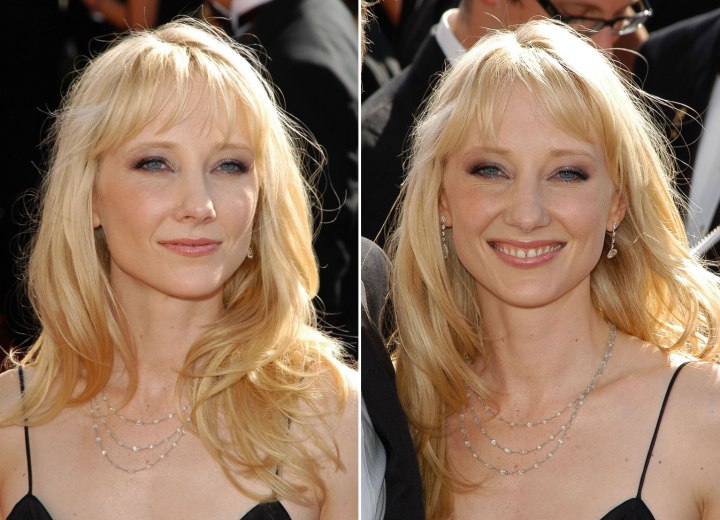 Click to enlarge


She is wearing her hair with that pale blonde color and darker golden ends. The haircut has layers up about 4 inches from the bottom, with shorter bangs. Isn't it nice to see bangs become actual bangs once again and to see eyes! For this look, you will have to heat up your large curling iron and use plenty of hotsets.

Notice how the only part that has a small bend, are the ends. Glide and slide that curling iron down and wind the ends under for just a second. Use smoothing lotion if necessary.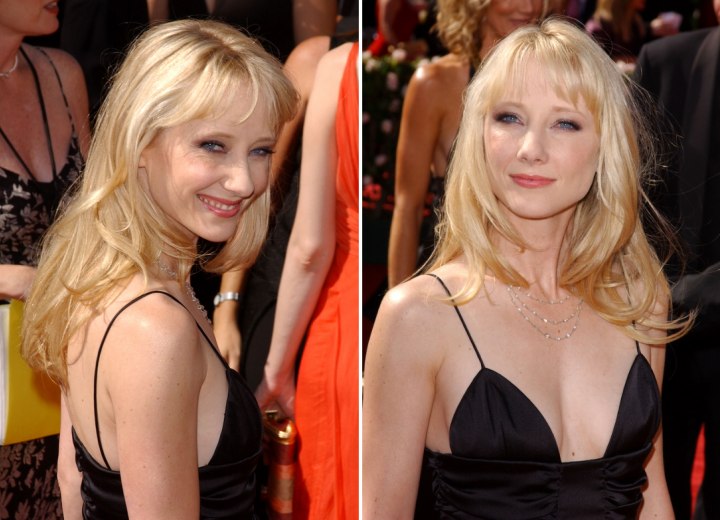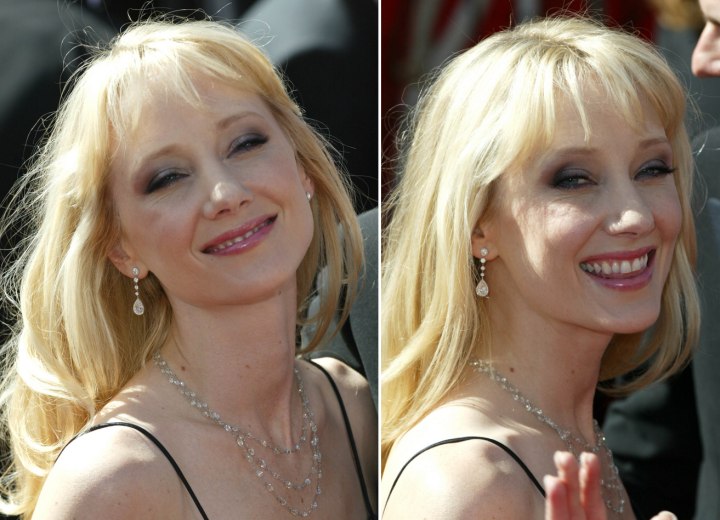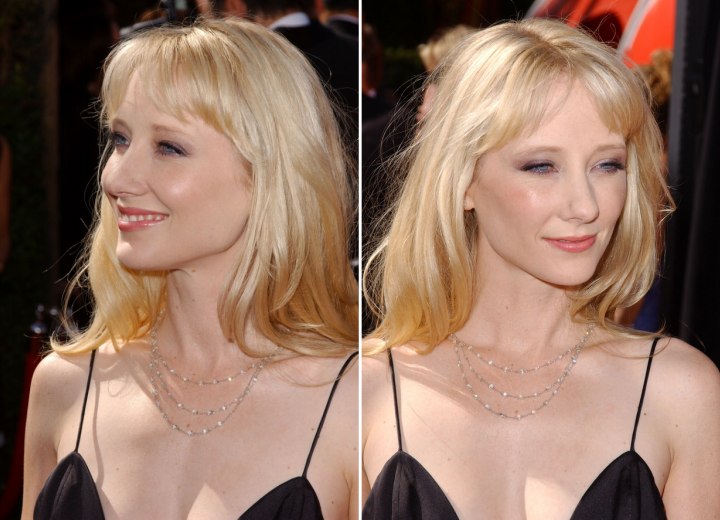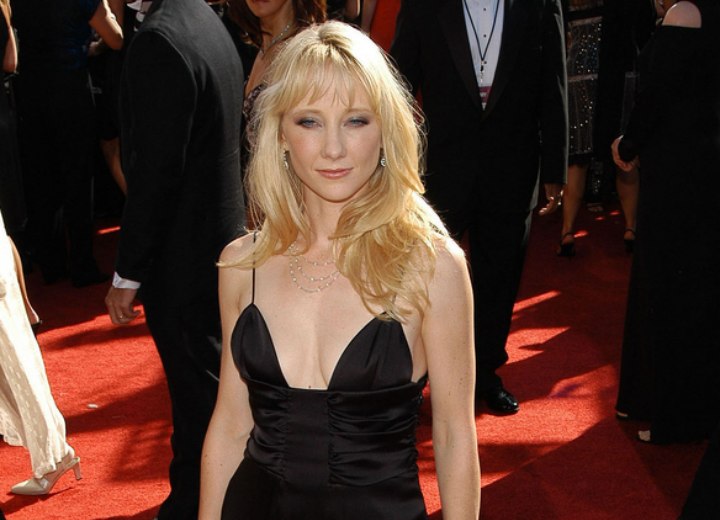 More celebrity hairstyles