Natural Blowout for a Bob

In this tutorial video, Joseph DiMaggio shows how to do a natural blowout for a bob, with the help of Davines hair products.

Begin with freshly shampooed and towel-dried hair and then follow Joseph's instructions. You will need volume boosting mousse, volume spray, a paddle brush, a round brush and a hair dryer. The result is a beautiful bob with lots of volume and a natural appeal.

Joseph is using a paddle brush and Davine's volume boosting mousse. He holds the can upside down at a 45-degree angle and applies a layer of mousse to the center of the brush. The paddle brush allows for more control and consistency when applying the mousse.



He separates the front from the back of the hair, using sectioning clips, and for the next steps he is using Davine's volume spray, a round brush and a blow-dryer. Starting in the nape, he takes the volume spray and generously swipes it into the roots. Then he uses the blow-dryer to heat up the round brush and starts to work the brush and blow-dryer to lock in root lift.

Once that is achieved, he switches the dryer position to the top section and works the nozzle only on the three-quarter round to create a nice curl. After that he repeats the steps to work his way to through the sides, and once again the top.

When finished, the model flips her head over and he is hand-tousling the hair, using the cold setting on his blow-dryer. He works throughout the hair to lock in the curl.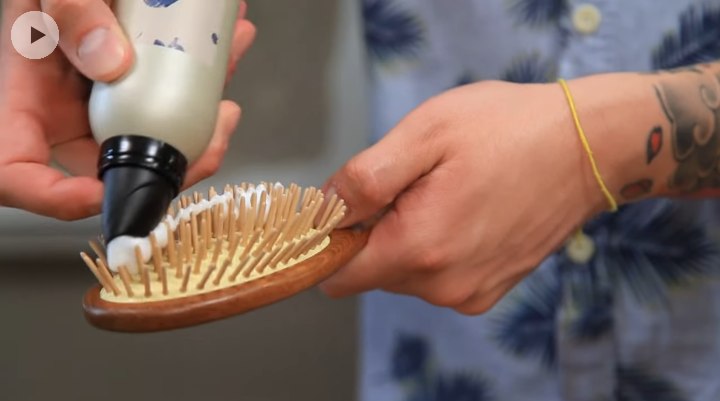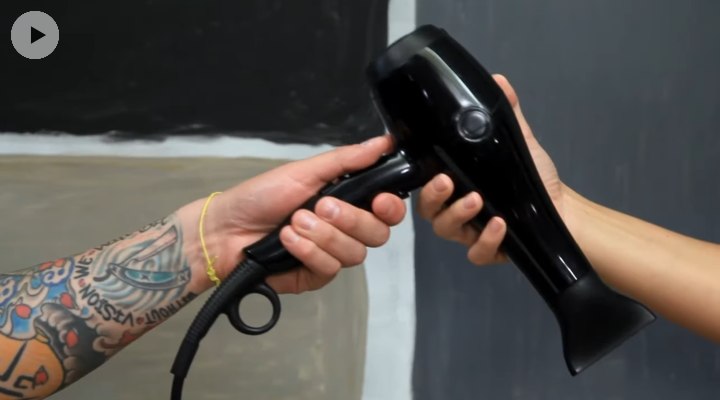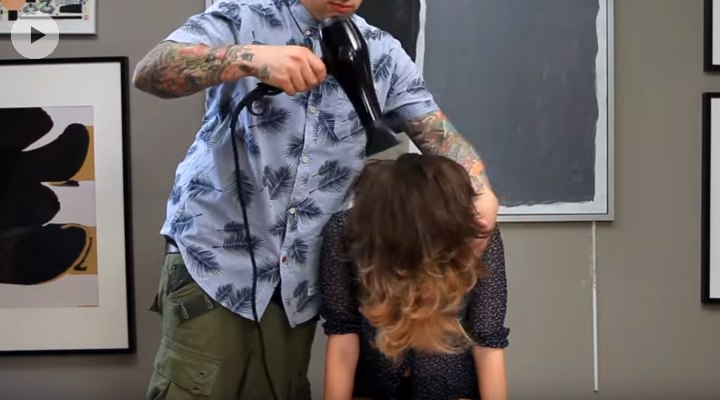 See also:
Hair Videos
How to Style Hair
How to do a Basic Blowout