How to Cut a Classic Bob

In this tutorial video, Sanja teaches you how to cut a classic bob.

The tutorial starts with separating the section from ear to ear across the top of the head. Sanja shows how to section the hair in a triangle shape, for when you are working with hair with a strong growth pattern.

After sectioning the hair in the center back, she is slightly inverting the horizontal sections. Then she combs the hair in the growth direction and holds the hair with the comb to avoid strong tension when cutting the guideline. She uses the back of her fingers to give maximum tension and to clean-cut the outline.



She follows the guideline and extends it into the corner to keep the square line. To avoid graduation, Sanja is using the wide-toothed side of the comb to apply less tension. Then she takes a section that continues from the back and gently presses the hair above the ear to keep the strength of the line. The next step is repeating the sectioning and cutting of the hair on the other side of the head.

Then she lets the hair from the crown fall naturally and uses her comb with minimum tension while cutting to finish the line. After drying the hair, she redefines the outline. The end result is a lovely above the collar bob.

Sanja is providing free education for hairdressers. Visit her YouTube channel for many more how to videos!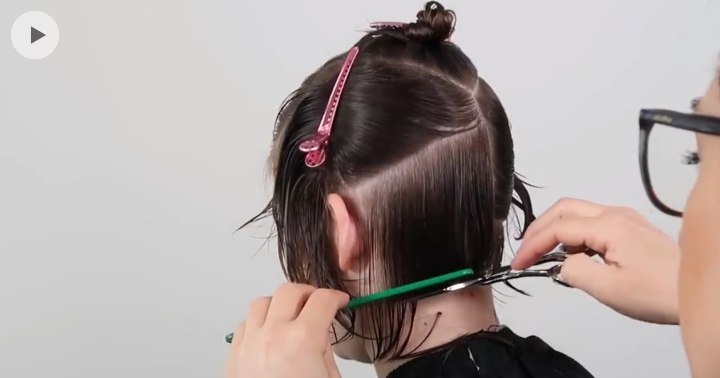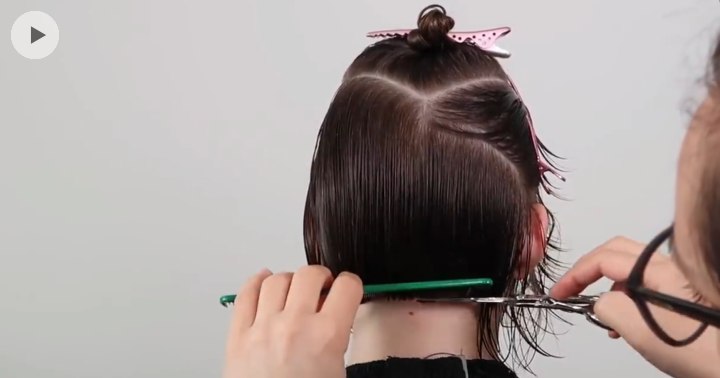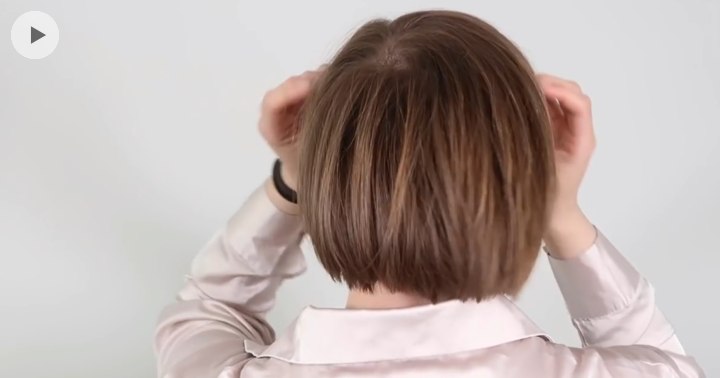 See also:
Hair Videos
How to cut hair
Photos of bobs