Short Spiky 80s Hairstyle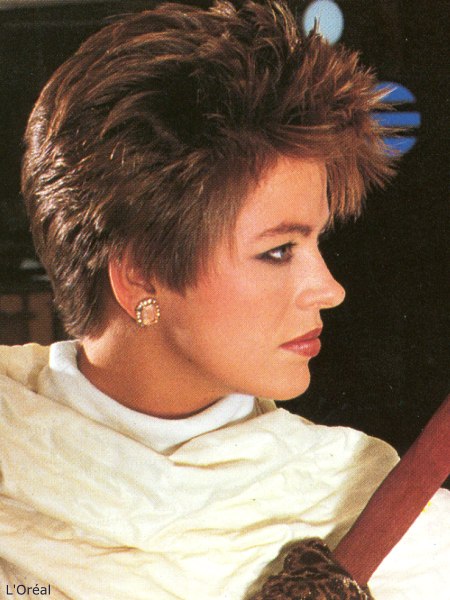 The cut is another variation on the characteristic 80s hairstyle. The style combines many popular elements, such as length at the top, volume, graduated layers, and shorter sections in the back.

The spiky hair around the forehead reveals the influence of musical culture, while the volume appeals to the decades concern with prominence. The graduated layers allow for a touch of romantic softness.


More Hairdos of the Eighties