How to Trim a Fringe (2)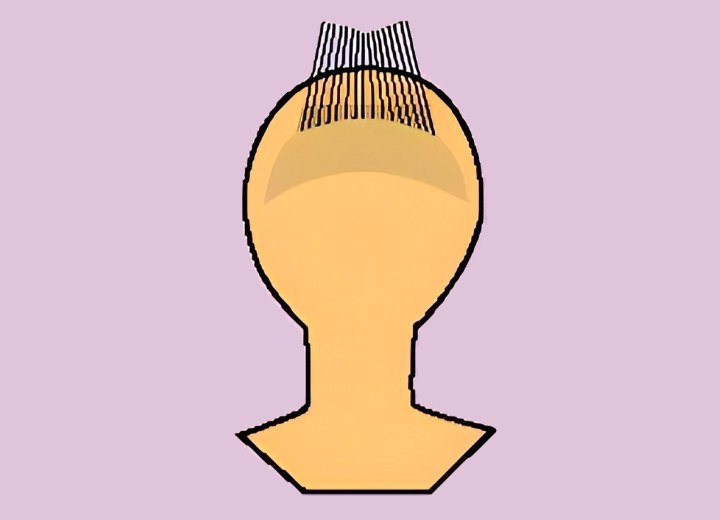 Previous Page

Rectangle:

The rectangle shape bangs area is especially useful for individuals who have fine or more thinly spaced hair.

Follow the steps listed above for the crescent shaped bangs area but this time, carve the bangsarea an even depth across the forehead. Comb the bangs forward and snip your guide length in the center.



Then when you comb the bangs upward, work with one-half of the bangs area at a time and cut the bangs at a slight angle toward the shortest point at the center guide.

The rectangle shape gives fuller bangs for those people with thinner, finer hair.

Triangle Bangs:

The triangle shape is another common bangs- area shape and is most often used with longer hair styles.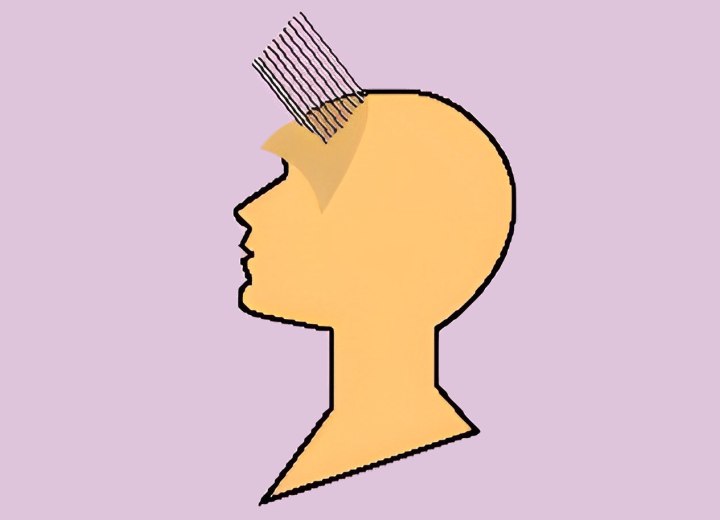 As on the previous page, comb back the hair, and carve forward a triangle shape between one and two inches deep at the point. Comb the bangs forward to establish a guide length, and instead of combing the bangs upward for a horizontal or angled cut, comb them straight out from the forehead from each side and form a vertical cutting line.

Use your guide length to cut the bangs in a vertical line and allow them to fall back to their natural position. The triangle gives fullness in the center of the forehead, and added length on the sides to blend more smoothly into longer or straighter hairstyles.

Stacy - Hair Stylist ©Hairfinder.com

See also:

How to cut a fringe

Bangs length and shape

The different types of bangs

Is it a good idea to cut your own bangs?