Tightly Styled Bob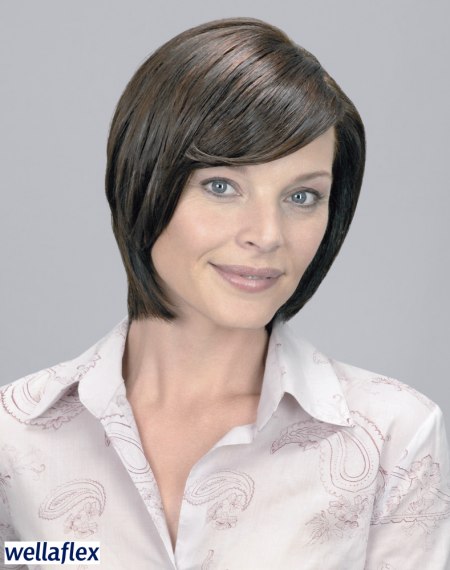 Click to enlarge


For a shiny appearance - Wellaflex "Shine & Hold".

This tightly styled bob turns into a real eye-catcher with shine providing styling products and lets you have a glowing appearance in your job as well as for the evening out.

Step 1:
Work Wellaflex Shine & Hold mousse into towel dry hair. This is easiest by applying the mousse onto a comb and combing it into the hair. For shorter hair it can also be easily massaged into the hair with the hands. Always use small amounts and work them into partitions and comb through hair once again in the end.

Step 2:
Blow dry hair over a skeleton brush. To increase the shine of the hair even more treat sections of it with a flat iron. Make sure that the individual strands are never wider than the heating plates of the iron.



Click to enlarge


Step 3:
To add more structure to the look add an almond size amount of Wellaflex Shine & Hold onto your palms and define individual strands.

Step 4:
As a finish, spray on wellaflex Shine & Hold hairspray. Lean your head to the side and spray on evenly from a distance of about 20cm.

More Wellaflex Styling Tips